0.4 CESAM: a Business-oriented Framework
Let us finally also stress on the fact that CESAM is also a business-oriented framework. As already pointed out, the CESAM framework was indeed used in many applications. In order to contribute to the quality increasing of systems projects, which is a key issue for our modern societies, we thus do want to share with the system community a part of that quite important practical experience.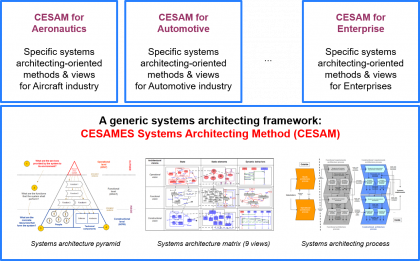 Figure 8 – Tentative structure of the CESAM frameworks
The CESAM framework is therefore intended to be organized in two layers:
a generic layer, consisting of a generic systems architecting framework whose first part is presented in the current pocket guide,
a specific layer, consisting of a number of specific systems architecting methods & systems architecture views per main application area (aeronautics, automotive, enterprise, etc.).
We do plan to progressively publish in the following decade these different parts of the CESAMES systems architecting body of knowledge.
This strategy plans to offer to all systems architects & engineers both a sound, complete and robust method for architecting complex integrated systems, but also to provide them a series of domainspecific systems architecting methods & systems architecture views. These elements, which will be already expressed and/or formalized within the CESAM framework, will be starting points to ease their systems architecting activities (see Figure 9 for an illustration of what could be such a starting point in the aircraft industry1The architecture presented in Figure 9 is a constructional high level architecture (blue boxes are modeling components) of an aircraft – an Airbus A320 here – aligned with the underlying functional architecture (grey zones are modeling functional domains). It was constructed on the basis of operational pilot documentation, freely available on the Internet. ). It is indeed much easier to deform an existing system architecture in order to adapt it to a series of new needs, rather than constructing it from scratch.
Figure 9 – Example of a standard functional / constructional architecture for an aircraft
Page suivante
TABLE DES MATIÈRES
Nos réseaux