Discover the CSD&M Paris 2022 Sponsors

AIRBUS
Airbus is a leader in designing, manufacturing and delivering aerospace products, services and solutions to customers on a worldwide scale. With over 125,000 employees and as the largest aeronautics and space company in Europe and a worldwide leader, Airbus is at the forefront of the aviation industry. We build the most innovative commercial aircraft and consistently capture about half of all commercial airliner orders. Thanks to our deep understanding of changing market needs, customer focus and technological innovation, we offer products that connect people and places via air and space.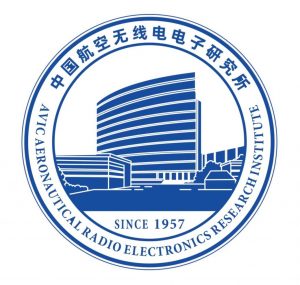 AVIC China Aeronautical Radio Electronics Research Institute (CARERI)
China Aeronautical Radio Electronics Research Institute has long been engaging in the research on avionics system integration (architecture) technology. It undertakes R&D and services of such products as cockpit display and control system, information integrated processing system, UAV command and control system and radio communication navigation and monitoring, providing advanced products and technology services for all types of aircrafts. The Institute is a new high-tech enterprise incorporating scientific research, production and service, and it is one of the leading enterprises in Chinese domestic avionics technology and product development.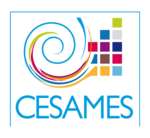 CESAMES
Created in 2009 as a spin-off of the industrial chair "Complex Systems Engineering" of the 200-years old Ecole Polytechnique, France, CESAMES is an international group specialized in complex systems engineering & architecting. Renowned for its unique CESAMES Systems Architecting Method (CESAM) and operational efficiency, CESAMES is helping its customers in the industry (aeronautics, automotive, civil engineering, energy, high tech, space, train) to improve the quality, cost, delay, performance and scalability of their products and industrial processes by means of MBSE techniques and collaborative & iterative Agile development methods. CESAMES created in 2010 the international conference series "Complex Systems Design & Management" (CSD&M) in order to contribute to the dissemination of MBSE good practices and to the development of the systems engineering & architecting community in strong partnership with INCOSE. Headquartered in Paris, CESAMES has subsidiaries in Toulouse (France), Singapore and Shanghai (China) and is active in more than 15 countries.

Dassault Systèmes
Dassault Systèmes, the 3DEXPERIENCE Company, is a catalyst for human progress. We provide business and people with collaborative 3D virtual environments to imagine sustainable innovations. By creating virtual experience twins of the real world with our 3DEXPERIENCE platform and applications, our customers push the boundaries of innovation, learning and production. Dassault Systèmes brings value to more than 270,000 customers of all sizes, in all industries, in more than 140 countries.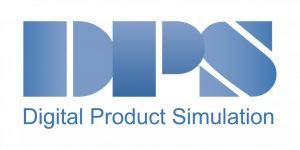 Digital Product Simulation (DPS)
DIGITAL PRODUCT SIMULATION is a consulting company and a software publisher specializing in the field of digital engineering. We offer our customers innovative services and solutions for their design, digital simulation and PLM integration activities. We deploy our expertise in digital continuity to guide our clients in their digital transformation.

MathWorks
MathWorks is the world's leading mathematical computing software for engineers and scientists. Its goal is to change the world by accelerating the pace of discovery, innovation, development and learning in engineering and science. We work to provide the ultimate computing environment for technical computation, visualization, design, simulation, and implementation. We use this environment to provide innovative solutions in a wide range of application areas. And our business activities are characterized by quality, innovation, and timeliness; competitive awareness; ethical business practices; and outstanding service to our customers.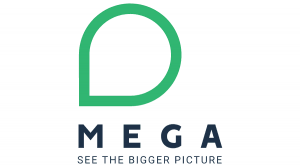 MEGA
Founded in 1991, MEGA is a global software company and recognized market leader for over ten years. MEGA partners with customers to improve governance and accelerate transformation by leveraging technology. MEGA helps companies better analyze how they can operate and make the right decisions. The HOPEX Platform connects business, IT, data, and risks perspectives in a single place that integrates across an entire company's ecosystem. Customers can therefore better visualize and understand their assets, align on business objectives, and effectively create business value.

PragmaDev
PragmaDev is a software editor specialized in model verification through two lines of product:
PragmaDev Process aims at verifying and optimizing business processes described in BPMN.

PragmaDev Studio aims at specifying and designing communicating systems.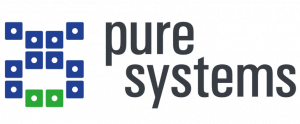 Pure Systems
Our mission is to help our customers to achieve this goal through holistic variant management and product line engineering. With our products and services, we enable companies to free up their creative engineering potential by reducing the effort spent on the maintenance of existing products. By automating what can be automated, by helping to avoid unnecessary complexity and by making the remaining complexity as easy to manage as possible, we enable our customers and partners to operate more efficiently.
For us, sustainability is not just a buzz word, but a core value of your company. Our solutions allow our customers to create more sustainable products, which last longer and provide better service throughout their life. We are proud that – in partnership with our customers – we are contributing to reduce our footprint on this planet.
This has been our mission for more than 20 years, and it will continue to be at the heart of everything we do at pure-systems.


Safran Engineering Services
With 3, 000 engineers and technicians worldwide, Safran Engineering Services provides added-value engineering services to the aerospace and ground transport industries, offering expertise and project management in domains like electrical systems, aerostructures, mechanical, software, systems engineering.