Mastering complex engineered systems is a fundamental strategic challenge. Complex Systems Design & Management (CSD&M) conference is a widely open meeting event dedicated to academic researchers, industrial and governmental actors who are interested in complex industrial systems engineering.
The CSD&M conference was created in France and is currently organized each year in Paris since 2010 by the French non-profit organization CESAMES under the guidance & with the support of the « Complex Systems Engineering » industrial chair of Ecole Polytechnique (about 425 participants). It was then extended to the Asia-Pacific area: the Complex Systems Design & Management Asia (CSD&M Asia) conference was therefore organized each two year in Singapore since 2014 (about 450 participants, on the keynote themes: Smart Cities, Smart Nations and Smart Transportation).
Hosted by CSAA and organized by CESAMES, the 4th CSDM Asia edition was held in Beijing by April 12-13, 2021 during two days offline and online. We sincerely thank you for the precious support and interest, and welcome you again in the future this academical institutional industrial annual meeting.
由中国航空学会与系思迈系统架构协会联合主办, 第四届国际复杂系统设计与管理亚洲会议已在中国·北京举行, 会期是2021年4月12-13日, 为期两天。我们非常感谢大家在这些年对 CSD&M Asia 的持续关注与支持!在此我们向您发出诚挚的邀请, 继续关注参加这个聚集学术界 – 政府机关 – 工业界的每年盛会!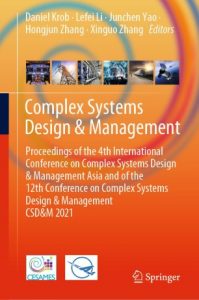 Complex Systems Design & Management
Proceedings of the 4th International Conference on Complex Systems Design & Management Asia and of the 12th Conference on Complex Systems Design & Management CSD&M 2021.
Editors: Daniel Krob, Lefei Li, Junchen Yao, Hongjun Zhang, Xinguo Zhang

Dr. ZHANG Xinguo
Distinguished Guests, Dear Colleagues, Ladies and Gentlemen!
Welcome to the 4th edition of international conference "Complex Systems Design & Management Asia". We are now living in a world with increasing complexity because of pervasive interconnection and interaction. Complexity gives birth to volatility, uncertainty and ambiguity, all of which challenge the traditional Systems Engineering. Recognizing and mastering complexity has been becoming the cornerstone to overcome these challenges. We are looking forward to meeting you to exchange ideas about complex systems design and management in Beijing from April 12 to 13, 2021.
The conference is organized by CESAMES and hosted by CSAA (Chinese Society of Aeronautics and Astronautics), and supported by Tsinghua University, AVIC (Aviation Industry Coporation of China), CSSC (China State Shipbuilding Corporation) and INCOSE(International Council on Systems Engineering)."Distinguished Professor, Director of Complex Systems Engineering Research Center,Tsinghua University, INCOSE ESEP, President of INCOSE Beijing Chapter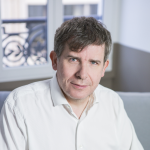 Professor Daniel Krob
Dear Colleagues, Dear Guests,
The 4th edition of the international conference "Complex Systems Design & Management Asia" (CSD&M Asia) will take place on April 12-13, 2021 in Beijing. This event was created by the French Center of Excellence on Systems Architecture, Management, Economy & Strategy (CESAMES). CESAMES believes that mastering complexity can only be achieved with a strong and true cooperation between all key stakeholders (academic, industrial and governmental actors). We look very much forward to see you in April 2021!"Institute Professor, Ecole Polytechnique, President of CESAMES and INCOSE Fellow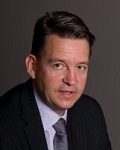 Challenges and Opportunities for Complex Systems in a Global post-COVID-19 Society
Professor of Aeronautics and Astronautics and Engineering Systems at MIT
Prof. de Weck's main field of research is the Engineering of Complex Systems. He focuses on how technology-enabled systems such as aircraft, spacecraft, consumer products and critical infrastructures are designed, manufactured and operated and how they evolve over time. His main emphasis is on the strategic properties of these systems that have the potential to maximize lifecycle value.
His research group has developed quantitative methods and tools that explicitly consider manufacturability, flexibility, and sustainability among other characteristics. Significant results include the Adaptive Weighted Sum (AWS) method for resolving tradeoffs amongst competing objectives, the Delta-Design Structure Matrix (DDSM) for technology infusion analysis, Time-Expanded Decision Networks (TDN) and the SpaceNet and HabNet simulation environments. These methods have impacted decision-making for complex systems in space exploration (NASA, JPL), aviation (Airbus), terrestrial exploration (BP) as well as sophisticated electro-mechanical products (e.g. Xerox, Pratt & Whitney, DARPA).
He has co-authored three books and over 300 peer-reviewed papers to date, and has received 12 best paper awards since 2004. His book "Engineering Systems: Meeting Human Needs in a Complex Technological World" was the bestseller at the MIT Press in 2012 and has been translated to Japanese. He is a Fellow of INCOSE and an Associate Fellow of AIAA. From 2013-2018 he served as Editor-in-Chief of the journal Systems Engineering. Prof. de Weck just returned from a professional leave of absence from MIT as Senior Vice President for Technology Planning and Roadmapping at Airbus. In this role he and his team established a systematic way to plan research and technology (R&T) projects across 40 technology roadmaps with a time horizon of 20 years and beyond.
More information at: http://strategic.mit.edu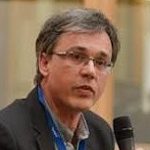 Syntax, Semantics and Pragmatics, the Model-Based Systems Engineering Trinity
Professor of Reliability Systems Engineering at NTNU
Antoine B. Rauzy has currently a full professor position at Norwegian University of Science and Technology (NTNU, Trondheim, Norway). He is also the head of the chair Blériot-Fabre, sponsored by the group SAFRAN, at CentraleSupélec (Paris, France).
During his career, he moved back and forth from academia to industry, being notably senior researcher at French National Centrer for Scientific Research (CNRS), associate professor at Universities of Bordeaux and Marseille, professor at Ecole Polytechnique and Ecole Centrale Paris, CEO of the start-up company ARBoost Technologies he founded, and director of the R&D department of Systems Engineering at Dassault Systemes (largest French software editor).
Antoine B. Rauzy got his PhD in 1989 and his tenure (habilitation à diriger des recherches) in 1996, both in computer science. He works in the reliability engineering field for more than 20 years. He extended his research topics to systems engineering more recently. He published over 200 articles in international conferences and journals. He is on the advisory boards of several international conferences and journals and is regularly invited to deliver keynote talks in international conferences. He renewed mathematical foundations and designed state-of-the-art algorithms of probabilistic safety/risk assessment. Alone or with his students and collaborators, he developed safety/risk assessment software that are daily used in industry (Aralia, XFTA, MarkXPR). He is also the main designer of the AltaRica modeling language and the scientific advisor of the Open-AltaRica project (IRT SystemX). He managed numerous collaborations between academia and industry, in Europe, in the USA and in Japan, and has been the adviser of fifteen PhD theses.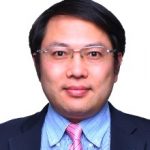 Technology, Tools and Application of System Modeling and Simulation in MBSE
CEO of Suzhou Tongyuan Software & Control Information Technology Co., Ltd
Fanli Zhou is one of the founders and currently the CEO of Suzhou Tongyuan Software & Control Information Technology Co., Ltd. (Tongyuan), a leading software company with business and research focus on system design and simulation tools for complex equipment. He is also the member of the Modelica Association, and the member of the China Aviation Electrical Engineering Professional Committee.
For over 20 years, Fanli Zhou has devoted himself to the research of MBSE (Model-Based Systems Engineering), multi-domain unified modeling and simulation, and multibody system dynamics. Since 2001, he started development of multi-domain unified modeling and simulation technology, its software platform, as well as its application in major engineering projects. He is the leading efforts in development of MWorks, the new multi-domain modeling and simulation software platform, which is now widely used in aviation, aerospace, automobile, energy, mechanical engineering and other high-end manufacturing equipment industries.
Fanli Zhou has Ph.D in Engineering and been named the selected Suzhou Industrial Park Science&Technology leading talent for his achivement in both business and acedemics. He is the author or translator of two books of system modeling and Modelica.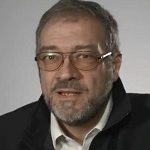 Global Approach to System of Systems
Head of Digital Design Manufacturing Thrust at Airbus
Thierry Chevalier is leading Airbus CTO strategy on Digital Design Manufacturing & Services.
He was previously in charge of Airbus Commercial Aircrafts research portfolio on processes, methods & tools as well as ground & flight test means.
He joined Airbus in 2001 and successively led Aerodynamics methods & tools, then from 2007 to 2009 supported the creation of the Airbus Engineering Center India in Bangalore, then took charge of the overall architecture of engineering methods & tools before moving to research in 2014.
Before joining Airbus, Thierry spent 15 years at Dassault Aviation, largely focused on industrial multi-disciplinary simulation integration, addressing scientific, computational, security & methodological aspects of it.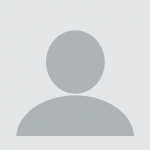 3 Success Stories Sponsors
- Dassault Systèmes: Simplifying complexity through Model Based Systems Engineering
by WU Daphne (consultant Systems Center Competency China)
- Siemens: iMBSE, a proposed framework for architecturing digital twin of complex systems
by Dr. FANG Zhigang (Vice President & CTO) and ZHANG QIli (iMBSE Technical Director), both from Siemens Digital Industries Software Greater China
- PGM: Practice of ARCADIA and Capella in Civil RADAR Design
by Mr. XU Renfei (MBSE Director)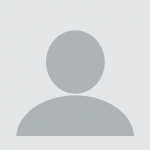 Tsinghua
* Talk I-1: Model-Based Product Line Engineering with Genetic Algorithms for Automated Component Selection (WU Daphne or ONG Robert)
* Talk I-2: Supporting Automotive Cooling and HVAC Systems Design Using a SysML-Modelica Transformation Approach (FORLINGERI Marco and YAN Junjie)
* Talk I-3: Model-Based Airplane Energy Management (ZHAN Chao)
* Talk I-4: A parallel Verification approach for new technology application in complex radar system (WEI Yao)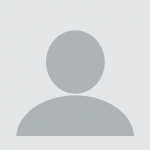 Tsinghua
* Talk II-1: Non-functional attribute modeling and verification method for integrated modular avionics system (GUO Peng)
* Talk II-2: MBSE Adoption for Cabin Temperature Control System Design of Civil Aircraft (YE Junjie)
* Talk II-3: A Design of Commercial Aircraft Health Management Using N-F-R-P Process (CHANG Shuo)
* Talk II-4: Aircraft-Cable Fault Location Technology Research Based on Time Domain Reflectometry (WANG Danyang)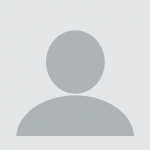 Beihang
* Talk III-1: IMA Dynamic Reconfiguration Modelling and Reliability Analysis of tasks based on Petri net (YE Zhiao)
* Talk III-2: Closed-Loop Systems Engineering - Supporting Smart System Design Adaption by Integrating MBSE and IoT (DICKOPF Thomas)
* Talk III-3: Ontology for Systems Engineering Technical Processes (CHANG Chuangye)
* Talk III-4: An optimization method for calibrating wireline conveyance tension (JIN Can & PENG Xin)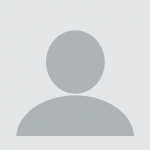 Tsinghua
* Talk IV-1: Towards automated GUI design of display control systems based on SysML and Ontologies (SU Jin)
* Talk IV-2: Integrated Digital MEMS Design For Movement-Control System (DUAN Chenglong)
* Talk IV-3: A Deep Learning and Ontology Based Framework for Textual Requirements Analysis and Conceptual Model Generation (SHEN huanhuan)
* Talk IV-4: Realizing Digital Systems Engineering (GERY Eran and YEE Victor )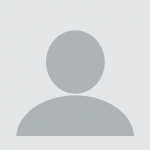 Tsinghua
* Talk V-1: Boost System of Systems Modeling via UPDM: A Case Study from Air Traffic Management (SHEN Huanhuan)
* Talk V-2: A Model-based Requirements Analysis Method for Avionics System Architecture (CHEN Cong & SHEN Jieshi)
* Talk V-3: A Preliminary Research on Zonal Safety Analysis Method for Aircraft Complex Systems by Using Virtual Reality and Augmented Reality (LI Tao & YE Bo)
* Talk V-4: Model-Based System Engineering Adoption for Trade-off Analysis of Civil Helicopter Fuel Supply System Solutions (LIU Weihao)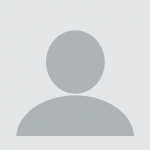 Beihang
* Talk VI-1: Quality Infrastructure System in China: An Agent-based Model (NI Shiying)
* Talk VI-2: An Overview of Complex Enterprise Systems Engineering: Evolution and Challenges (WANG Pidong)
* Talk VI-3: Research on the method of association mapping between service architecture design and service component development (ZHAN Zhijuan)
* Talk VI-4: A MBSE-based Development Life Cycle for Reconnaissance, Early-Warning, and Intelligence Equipment System-of-Systems (ZHENG Weiwei)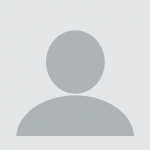 Nortek
* Talk VII-1: Proposal of assuarance case description method in design for environment (SHIBUYA Kenichi)
* Talk VII-2: An MBSE framework for Civil Aircraft Airborne System Development (HUANG Xing)
* Talk VII-3: Collaborative Engineering method for More Electric Aircraft (MEA) - Tradeoffs and informed decision-making process (IMBERT Jean-Rémy)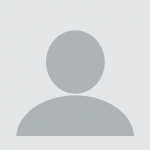 Huawei
* Talk VIII-1: A model-based aircraft function analysis method: from operational scenarios to functions (ZHANG Yuchen)
* Talk VIII-2: Advanced helicopter cockpit ergonomic design concepts (MU Xiaowei)
* Talk VIII-3: A quantitative analysis Method of itemized requirement traceability for aircraft development (LIANG Dong)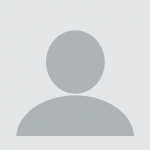 Tsinghua
* Talk IX-1: Design of test flight mission planning&playback verification system based on STK (CHEN Cong & SHEN Jieshi)
* Talk IX-2: Acknowledged SoS Architecture Design based on Agent-Based Modelling (LI Lefei)
* Talk IX-3: Research on Behavior Modeling and Simulation of Complex UAV Based on SysML State Machine Diagram (LU Yuanjie)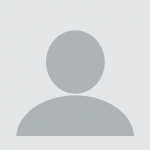 3 Success Stories Sponsors
- AVIC CARERI: Model-based design method and practice for avionics system
by Mr. GAO Lei (vice president)
- AVIC FACRI: Deploy system engineering methods in airborne GNC domain
by Mr. WU Fangfang (vice chief engineer)
- IBM: Integrated Digital Twin over Product Life-cycle
by Mr. GERY Eran (Global Industry Solutions Lead, IBM Engineering Solutions)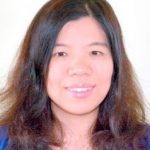 MBSE paradigm - Accelerating enterprise digital transformation in aerospace industry
Research Professor at the Institute of Aerospace System Engineering
Prof. Zhang Wenfeng, Assistant of chief designer of New generation of launch vehicle, Chairman of MBSE Committee at MBSE Laboratory of the institute Major responsibility is now leading MBSE digital transformation in Institute of Aerospace System Engineering, Shanghai.
1992-2002 Graduated with a doctorate from Nanjing University of Aeronautics and Astronautics;
2002-2003 Postdoctoral of tohoku University, Japan;
2003-2004, research associate of tohoku university(faculty);
2004-2017, section general manager of technical department (the highest position) at Cybernet systems co. Ltd;
2018~now, research professor, Member of Standing Committee of science and Technology Commission at Institute of Aerospace System Engineering, Shanghai;
Honors is as follows:
2020 Project leader of the National Key Research and Development Program of China;
2019 Chinese National Expert, Shanghai National Expert (China);
2007~2016 "Contribution Awards", "Best partner", "Professional prize" , "Pride prize" of "The most 3PS (Professional/Pride/Partner)" for Cybernet Systems Co. Ltd (Japan);
2004 the first prize of State science and technology awards (China).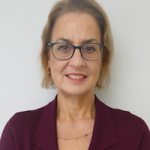 Over the Horizon with Systems Engineering
President of INCOSE/Country Engineering Director at THALES
Kerry Lunney is Country Engineering Director and Chief Engineer in Thales Australia. She is also the President of the International Council on Systems Engineering (INCOSE), and holds the Expert Systems Engineering Professional (ESEP) qualification.
Kerry has extensive experience developing and delivering large system solutions. She has worked in various industries including ICT, Gaming, Financial, Transport, Aerospace and Defence, in Australia, Asia and USA. The systems delivered include combat systems, mission systems, communication systems, road and rail ITSs, flight simulators, security systems, vehicle electronic systems, gaming systems and ICT foundation systems.Kerry's career has taken her throughout the Asia-Oceania region and beyond, including engineering leadership roles in India, Sri Lanka, Thailand, USA and NZ. In her current role for Thales Australia, she provides technical leadership, design authorisation, and governance on bids and projects, delivers technical training programs, and participates in various technical communities across Thales worldwide.
Kerry is also a Fellow Member of Engineers Australia with the status of Engineering Executive and Chartered Professional Engineer, and is a member of IEEE.

Essence of MBSE Transformation - System Conceptual Integrity and Layered Mapping
Distinguished Professor Tsinghua & President INCOSE Beijing
Zhang Xinguo, Ph.D, DBA, ESEP, Distinguished Professor of Tsinghua University, Director of Complex Systems Engineering Research Center, former EVP & CIO at AVIC (Aviation Industry Corporation of China, Ltd.), and former President of CAE (Chinese Aeronautical Establishment). Dr. Zhang is also Vice President of CSAA (Chinese Society of Aeronautics & Astronautics), Executive Committee Member of ICAS (International Council of Aeronautical Sciences), President of INCOSE Beijing Chapter, AIAA Fellow, and RAeS Fellow.
Dr. Zhang is recognized as one of the world's leading Systems Engineering Expert. He spreads the knowledge and promotes the practice of INCOSE Systems Engineering in China. He focuses on developing and applying methodologies of Enterprise Architecture, System of Systems Engineering, and Model Based Systems Engineering to solve complex system engineering problems with very high level of creativity. As former EVP & CIO at AVIC, Dr. Zhang architected the Digital Engineering strategy and carried out the Digital Transformation in the aviation domain, which have been expanded to other industrial domains in China. His efforts have profoundly influenced government policy makers. Due to his tremendous contribution to INCOSE, Dr. Zhang was given the "Founders Award" at the 28th INCOSE International Symposium in Washington D.C..
Growing Smart Cities in Nature
Temasek Defence Professor, National University of Singapore & INCOSE Pioneer
Professor LUI retired in 2008 after serving 41 years in the Ministry of Defence and 22 years as Chief Defence Scientist. He is currently serving as Temasek Defence Professor of National University of Singapore and on the board of twelve research institutes and corporations. He is a member of the Changi Airport Group Executive Committee for Airport Development, member of the MPA Next Generation Port 2030 Steering Committee, member of Committee on Autonomous Road Transport in Singapore and adviser to the Land Transport Authority.
In 2002 Prof Lui received the National Science & Technology Medal "For his outstanding leadership in the build up of science and technology capability for the nation and its exploitation for major systems of national impact". In 2009 he received the rare Pioneer Award of International Council on Systems Engineering (INCOSE) "for dedicating his life to systems thinking and application, resulting in both an unparalleled impact in Singapore, and advances in the development of systems engineering around the world." In 2011 he was conferred an Honorary Fellow of the ASEAN Federation of Engineering Organizations and received the Institute of Physics of Singapore President Medal. In 2014 he received the IES the Lifetime Engineering Achievement Award and the Scout distinguished service silver award from President Dr Tony Tan. In 2015 he received the Defence Technology Medal (Outstanding Service) from Ministry of Defence and Aviation Pioneer Award from the Singapore Institute of Aviation Engineers. In 2021 he was appointed the inaugural Temasek Defence Professor by the President of National University of Singapore.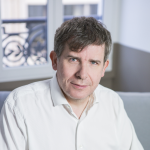 Systems engineering at enterprise scale: a success story in the automotive industry
President of CESAMES & INCOSE Fellow
Former student of Ecole Normale Supérieure, Daniel KROB got a Ph.D. (1988) and an Habilitation (1991) in Computer Science from University Paris 7. He is Senior Researcher at the French National Center for Scientific Research (CNRS), presently Institute Professor at Ecole Polytechnique. He was chair of the Dassault Aviation - DCNS - DGA - Thales - Ecole Polytechnique - ENSTA ParisTech - Telecom ParisTech Chair "Engineering of Complex Systems" since its creation 2003 to 2014. Daniel KROB worked in algebraic & enumerative combinatorics, algorithms for mobile telecommunications and finite automata & formal languages, before specializing nowadays in systems architecture, systems engineering and systems modeling.
He is the author of more than 90 scientific papers, 4 books and holds 2 patents. Daniel KROB founded and directed the "Laboratoire d'Informatique Algorithmique: Fondements et Applications" ( LIAFA) of University Paris 7 during 6 years. He was also head, during several years, of the steering committees of two major international conferences in combinatorics & theoretical computer science (FPSAC & STACS). Presently Daniel KROB is chairman of the evaluation commitees of the "Information Management & Modelling" departement of the French Aerospace lab (ONERA) and of the "Architecture & Evaluation of Systems of Systems" group of the technical expertise department of the French ministry of defense (DGA). At international level, he is also one of the 15 founding members of the Omega-Alpha honour association in Systems Engineering.
Daniel KROB is INCOSE Fellow since February 2014.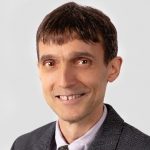 Digital Transformation in Complex System Engineering - Mind the gaps
Principal at Equilibrant Force & INCOSE Director Asia Oceania Sector
Serge Landry currently serves as Chief Technology Officer of Anacle Systems. He acts as Technical Authority for System Engineering, provides Project Management expertise, and assists in developing Technology Roadmap for the company. His main interests are in the area of Innovation, Problem Solving, Software System Architecture and process automation.
Serge has been involved in building Mission-Critical Software Systems in many domains, such as Land Defense, Civil Security, Rail Systems, Maritime Systems, Drone and Space Systems. His projects and research assignments involve regular interactions with end users, industry players and academics both locally and internationally.
Serge received a Master of Science degree from the University of Caen in France in 1986 and a Postgraduate Degree in Artificial Intelligence from the University of Pierre and Marie Curie in Paris in 1987. He is an Expert System Engineering Professional (ESEP) awarded by the International Institute of System Engineering (INCOSE). Serge is the current Director of the Asia-Oceania Sector of INCOSE. He is also a Certified Information Security Professional awarded by the Information Systems Audit and Control Association (ISACA).
A detailed process for aviation systems requirements analysis and definition via model-based approach
A Prediction Method for Gas Turbine Overhaul Makespan with Uncertainties
A Preliminary Research on Performance Prediction Model of Catapult Launched Take-off for A Large Wingspan Unmanned Aerial Vehicle
Application of Data bus-based Software Architecture in Wind Turbine Control Software
Application of Model Based System Engineering in Hydraulic Energy System Design
Architecture Design of High Safety Helicopter Flight Control System with a Direct Control Mode
Design Method of Aviation Architecture Based on Model Base
Experiences with Applying Scenario-Based Approach to Refine Aircraft Stakeholder Requirements
Formal Modeling and Correctness Proof of Spatial Partition Algorithm
Integrated Configuration management based on System Engineering
The Application Research of System Cooperative Design Engineering Based on MSFC Architecture
Model Driven Verification of Airplane Scenarios, Requirements and Functions
Optimal Design of Airborne Test System Based on Model Analysis
Practice of ARCADIA and Capella in Civil Radar Design
Research on distributed Harmony-SE model integration method for complex UAV system
Research on Multi-disciplinary Integrated Design Method of Remote Sensing Satellites
Research on Multi-Physical Modeling and Co-Simulation of Aircraft
Research on Practice Methods of Complex Aircraft Requirement Management
Retrospect and prospect of aircraft comfort design
SoS Architecture Models Transformation for Mission Simulation in Aircraft Top-level Demonstration