10th Edition
Systems Engineering
through the ages
Mastering complex engineered systems is a fundamental strategic challenge. Complex Systems Design & Management (CSD&M) conference is a widely open meeting event dedicated to academic researchers, industrial and governmental actors who are interested in complex industrial systems engineering. The event is not limited to the existing specialists of the subject!
The 2-day conference allows since 2010 to discover and share about theories, methods and tools that have been developed to allow to manage the increasing complexity of the technical systems you must design and implement.
Thanks to its past 9 editions, CSD&M has become the conference of reference in the field of complex industrial systems architecture & engineering.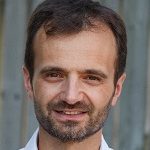 An Excel-based Systems-Engineering Tool for Knowledge Sharing and Collaboration across the Enterprise
Country Manager & Sigmetrix channel Manager, Maplesoft
MapleMBSE is an Excel-based tool that makes it easy for every stakeholder to engage with the Systems Engineering project without requiring them to be an expert in your primary SE tools. MapleMBSE makes broad engagement possible with Excel-based, task-specific interfaces for each activity in the systems design process. By giving all stakeholders access to the process through a live, two-way connection to systems model, you can ensure that all stakeholders can collaborate through the "single source of truth", allowing them to work faster, avoid errors, and reduce unbudgeted costs.
This presentation will include case studies from NASA JPL in the US and Nissan in Japan. It will highlight the advantages of allowing all stakeholders in the project to collaborate with others, directly through the systems model, served through Magic Draw Teamwork Cloud or IBM's Rhapsody.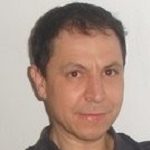 System Engineering for manufacturingA product line approach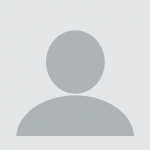 MAESTRIA: A New Tool to Support Collaborative Building and Sharing of an IVVQ Strategy
Thales
A recurring issue in bids and projects is the definition of an optimized integration, verification, validation, and qualification (IVVQ) strategy which can be easily communicated and shared between all the stakeholders. No existing tool has been identified so far in order to ensure continuity and consistency of the data engineered from the Product Breakdown Structure (PBS) up to the integration and test sequence and schedule of a solution (PERT diagram). After a de-risking phase, the tool MAESTRIA has been developed under Eclipse, based on a specific meta-model and implementing the major steps of this value chain. Subsequently, the graphical representation of the IVVQ strategy, once it is defined, can efficiently be exploited for visual management.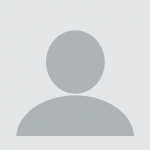 Verification of BPMN models
Pragmadev
Models of complex systems and systems of systems are described with NAF (NATO Architecture Framework) or DoDAF (DoD Architecture Framework). Business Process Model Notation (BPMN) is part of NAF and allows describing the behavior of the different participants in the model. This notation is used by the French Army as well as its main suppliers to describe the interactions between participants involved in a mission. It is therefore important the models are correct. The VeriMoB project is a research project financed by the DGA (Direction Générale de l'Armement) in collaboration with Eurocontrol and Airbus DS who provided some real use cases. The project aims at developing a tool that will help users to verify their BPMN models. This tool covers three main aspects: a static verification, an interactive execution, an automatic exploration of the possible scenarios. This paper will present the results from this project.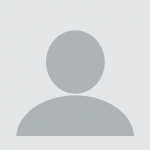 How Stockholm Traffic (SLL) have used EA and resource architecture to plan new train lines
Solution Architect, Bizcon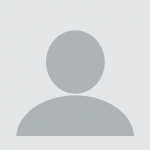 Safety demonstration of Autonomous vehicles: a review and future research questions
PSA
The safety demonstration and validation of Autonomous vehicles (AVs) remains a challenging activity. In this paper, we firstly review what those challenges are and how they affect the safety validation of the AV. Then, we particularly focus on the simulation-based validation process, which seems to be inevitable among the recommended safety validation approaches. We show what is actually done and required in terms of scenarios generation, their assessment taking into account uncertainty and the simulation architecture to test and validate them. Finally, we end our review by summarizing key research questions that need to be addressed to help with this safety validation issue.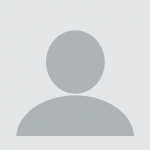 An Analysis of Bike Share Systems in Urban Areas
Stevens Institute of Technology
In a city, one of the most important systems needed to ensure urban flow is a transportation system. Within that system is a bike share system, which is a newer addition to cities compared to the already existing transportation options. To ensure it satisfies the main goal of the system, to provide an additional method of getting around a crowded city, it will be analyzed through perspective breakdown, value added analysis, shaping forces, causal loops, and the conceptagon. These thinking tools help to change the way we look at this complex problem and its solutions within the bigger picture. This analysis demonstrates how a bike share system fits into an urban society.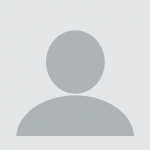 School Shootings in the U.S. – Where to Begin
Stevens Institute of Technology
This paper focuses on a four-phase approach for describing the process whereby a school shooter realizes the activities leading up to the attack Desire to Act, Authority to Act, Means to Act, and Opportunity to Act. Greater emphasis is given to the first two phases, and the concept of 'Authority to Act" is examined closely. Confronted with the awful reality of a school shooting, one of the most difficult questions in everyone's mind is, "How could they do such a thing"? The answer lies in the belief that they have the authority to act and a better understanding of this component may one day provide enhanced tools for prevention. A systems thinking approach is used to discover key relationships within the problem set that lead to new insights into the true nature of the problem. This paper will use this modern set of tools to investigate the causal factors which influence school shooters.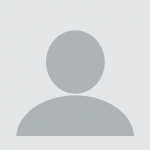 Identifying Focal Points in IT Project Governance using a Synthetic and Systems Thinking Approach
UNSW-Canberra
An effective project governance framework enables the project stakeholders to take the right actions to guide a project to success, and an efficient governance framework does so elegantly by a minimum number of actions necessary for the project success. Project governance provides direction in identifying the critical elements for project success and with techniques to measure its progress. There are several standards and tools available for the management of IT projects, yet there is an increase in the number of projects failing to attain the objective, deadline and budget. Complexities and uncertainties have increased in IT projects with the need to achieve innovation and the need for using emergent technologies. This situation makes it difficult for project proponents to assure project governance approaches for success. This article first analyses IT project life cycle activities and various reported IT project successes and failures. Then the systems thinking approach is applied to synthesise factors that can lead to failure at each stage of a project lifecycle. This information is then mapped to a complex system governance model to identify the order in which activities should be performed to obtain optimal results irrespective of the nature of the project.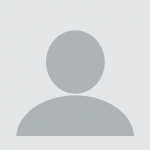 Implementing Organizational Cybernetics for the Next Generation of Digital Business Models
Pôle SCS
ETSI identified that "future work will take into consideration heterogeneous networks using LTE, 5G fixed and WiFi technologies that will include developer friendly and standard APIs, standard based interface among multi-access hosts and an alignment with NFV architecture". However, the term added value requires disruptive technology that can provide value from a customer perspective which leads to characterizing the value stream for the products service(s). The main synthesis of this paper is to investigate disruptive IoT technology opportunities and user needs for securing interoperable connections of the next generation of digital business models. The following objectives will be analysed and presented; i) the customer objectives (identifying the system requirements and system design) for wireless communications; ii) IoT System dynamics and its value chain; iii) protocols, open API economy, and market analytics; iv) electronic transactions within the finance sector; and v) security. The outcome of this paper will inform the reader of the operational requirements assessments needed to provide Seamless Mobility through the management process of organizational cybernetics.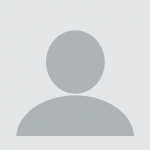 Managing Margins under Uncertainties
Airbus
Engineers account for uncertainties by using Design Margins, typically by introducing them implicitly. Although methods for quantifying uncertainty are well established at discipline level, they are not applied systematically. A hierarchy of assumed independent design margins makes it difficult to deduce architect level margins. Further, the implicit application of margins and reserve factors also obfuscates the mutualisation of the margins. Therefore, uncertainty aggregation is difficult, in the quantitative sense, leading to potential over design. Quantifying these uncertainties, making them explicit and aggregating them correctly enable the discovery of appropriate margins to manage the identified risks and opportunities. We show how uncertainties, arising at different levels in a design process, may be aggregated to provide variations in the performance metrics of a complex system. The approach is illustrated through a case study based on a notional aircraft; the performances metric chosen for this example is the cruise fuel consumption.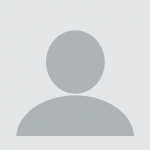 Simulation architecture definition for complex systems design: A tooled methodology
IRT SystemX
For the design of complex systems like in the automotive industry, the use of Model Based Systems Engineering (MBSE) is being considered as a promising solution in order to formalize and communicate information. Numerical simulation is also routinely used as a tool to answer potential design questions that arise. However the link between MBSE and simulation still needs further improvement. In this work, a tooled methodology is proposed in order to enhance the link between system architecture and numerical simulation. In a first step, a solicitation package is formalized and implemented in a SysML-based tool to define the simulation needs. In a second step, a tool that allows to define the simulation architecture and to pilot the execution of the simulation is developed. We show that thanks to the proposed process and exchange format between the system and simulation architects, model reuse and agility is improved in a complex systems design.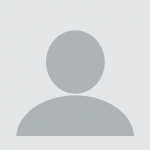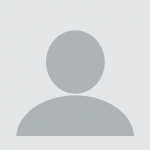 Dynamic disruption simulation in large-scale urban rail transit systems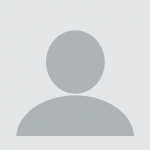 Synchronization of system architecture, multi-physics and safety models
CentraleSupélec
To face the growing complexity of technical systems, engineers have to design models in order to perform simulations. To avoid
inconsistencies, the integration of different models coming from various engineering disciplines is one of nowadays main industrial challenges. In this article we present model synchronization, a framework to ensure consistency between models coming from different engineering domains, based on S2ML (System Structure Modeling Language). We show how the introduced framework can be used to handle consistency between system architecture models (using SysML language), safety models (using AltaRica 3.0 language) and multi-physics simulation models (using Modelica language).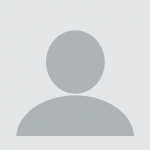 Towards a Cross-Domain Modeling Approach in System-of-Systems Architectures
University of Applied Sciences Salzburg
Modeling a System is a challenging task, especially if more than one domain has to be considered. The scenario of Cross-Domain Modeling arises more and more in the future concerning Smart Cities, as the Electric Vehicle (EV) needs to be integrated into the Smart Grid (SG) and accordingly the Grid faces an emerging behaviour, regarding the energy-management. State of the art Frameworks like Smart Grid Architecture Model (SGAM), Automotive Reference Architecture Model (ARAM), or Reference Architecture Model Industrie 4.0 (RAMI 4.0) consider all these aspects and are used to model such systems, but the combination of these domains is still an issue. The Software Platform Embedded Systems (SPES) Framework provides a base for the modeling of systems belonging to certain domains and with proven modeling-theories a new approach towards the modeling of System of Systems (SoS)-Architectures is needed. Therefore, this paper concerns the problems of modeling SoS-Architectures and investigates the possibility to combine domains and to map them to the SPES-Framework.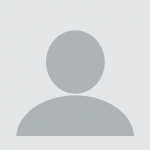 A Multiobjective Systems Architecture Model for Sensor Selection in Autonomous Vehicle Navigation
MIT
Understanding and quantifying the performance of sensing architectures on autonomous vehicles is a necessary step towards certification. However, once this evaluation can be performed, the combinatorial number of potential sensors on the vehicle limits the efficiency of a design tradespace exploration. Several figures of merit emerge when choosing a sensor suite; its performance for a specific autonomy task, its monetary cost, energy consumption, and contribution to the latency of the entire system. In this paper, we present formulations to evaluate a sensor combination across these dimensions for the localization and mapping task, as well as a method to enumerate architectures around the Pareto Front efficiently. We find that, on a benchmarked environment for this task, combinations with LiDARs are situated on the Pareto Front.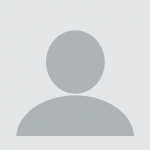 Managing the Complexity of Processing Financial Data at Scale – an Experience Report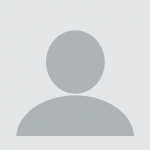 Gas Turbine Design at Rolls-Royce – Exploring the Limitations of a Systems Engineering Approach
Rolls-Royce
The development of a civil aerospace gas turbine engine within the required timescale and resource constraints presents a considerable challenge. How does a team of hundreds of engineers organize itself, not just to design the thousands of high technology components required, but to manage their interactions in order to ensure that the engine operates according to customer expectations and continues to function safely even in the event of a malfunction? In organizing the work, some elements map onto established systems principles, fitting well the model of a functional system. Other elements map less well and present a challenge to current thinking, which this paper explores.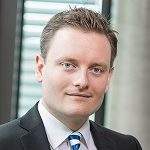 Enterprise IT Architecture for Modeling Systems of Systems
Senior Product Manager for Systems Engineering, Aras
Michael studied business and engineering at the Karlsruhe Institute of Technology (KIT) in Germany and received his PhD from the technical University of Kaiserslautern where he focused on MBSE and its Integration with PLM. He has been co-chairing several committees at the Object Management Group (OMG) and the German chapter of INCOSE, where he participated in the standardization of the Systems Modeling Language (SysML). In 2018 he received the Prostep iViP Scientific Award for best dissertation in virtual product development and PLM. He gained Industry experience in several consulting Projects and joined ARAS in March 2019 as Senior Product Manager for Systems Engineering.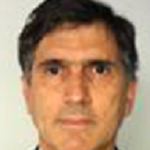 Ariane 6 Exploitation Data Management in Extended Enterprise Context
System Engineering expert, ArianeGroup
Andre Ayoun is System Engineering expert at ArianeGroup.
He also animates, within the Association Française d'Ingénierie Système (AFIS, French chapter of INCOSE) a Technical Committee focusing on "System of Systems and Services: Architecture and Engineering".
He has been working in Industry for more than 40 years in the Engineering and Integration-Validation of complex systems and systems of systems.
He started in Automatic Control, Signal Processing and Image Processing. He has experience in military and civilian Command and Control systems in areas including satellites, remote sensing, air defence, air traffic management.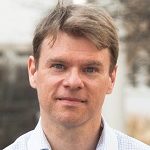 Trustworthiness in Cyber-PhysicalSystems-of-Systems (SoS)
Professor and Senior Research Leader Systems-of-Systems, RISE SICS
Jakob Axelsson is professor of computer science at Mälardalen University in Sweden and senior research leader in systems-of-systems at RISE Research Institutes of Sweden. He received a PhD in computer systems in 1997, and has a background of about 15 years in industry, mainly in the automotive domain at Volvo where he was involved in research and advanced engineering in areas such as system architecture, systems engineering, and model-based development. His current research interests are focused on systems-of-systems engineering, where he is leading a number of projects in domains such as transportation and construction. He is the author of around 100 research papers. He is a member of INCOSE and has been chairman of the Swedish chapter.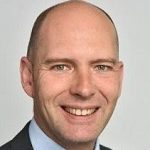 Artificial Intelligence for Augmented Engineering : an hybrid approach
CEO, IRT SystemX
Former Master's of Engineering Degree graduate from EFREI Paris – ESIGETEL and bearer of an ESSEC Executive Education (Management) certificate, Paul Labrogère is CEO of IRT SystemX. Paul Labrogère started his career as a software engineer at the InfoVista start-up. He joined Alcatel-Lucent in 1998 where he successively held the positions of Team Leader R & D Software and then Director of Research, with a scientific and technological background centred on the design of distributed systems. In 2012, he took part in creating and setting up the research institute and contributed to its development, by taking over the management of the "Technologies and Tools" research program and then of the "Autonomous Transport" program. Former member of the management committee of Bell Labs in France and of the Board of Directors of FING (New Generation Internet Foundation) and member of the Telecom SudParis Research Committee as well as the "Autonmous Vehicle France" Steering Committee (2015-2018).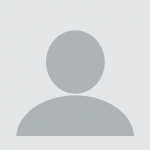 Industry 4.0: new challenges and opportunities of smart industry. Fives' point of view
Innovation Director – Smart Automation Solutions Division, Fives Group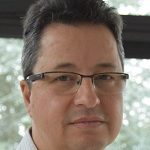 Paris 2024 Olympics GamesSmart Athlete Transportation System
Systems Engineering Role Portfolio Director, Dassault Systèmes
Gauthier Fanmuy is Portfolio Manager for Systems Engineering Solutions at Dassault Systèmes. In particular, he is in charge of integrating No Magic's system architecture solutions into the 3DEXPERIENCE platform. He is a promoter of system thinking and author of the Cyber MagicGrid System Engineering methodology, an extension of the MagicGrid. He has a multi-industry experience in System Engineering. He previously worked at ADN, a consulting company, as a consultant and development consultant in the Systems Engineering consulting department. He also worked at PSA Peugeot Citroën to deploy and support System Engineering in vehicle projects.
Within Dassault Aviation, he has led various projects such as the integration of electro-optical equipment on weapon aircraft, the development of complex functions, the definition of tool requirements engineering approaches. He is an active member of INCOSE and AFIS (French chapter of INCOSE). He has written numerous articles and books, and has spoken at numerous international conferences. He teaches System Engineering at ENSTA and at the University of Paris 1.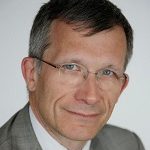 Modeling, Simulation and Visualization for quantum computing : Atos Quantum
Chief Technology Officer Big Data & Security, Atos
Philippe Duluc graduated from Ecole Polytechnique in Paris, initially working as a military engineer, for the French Ministry of Defense and for the Prime minister's office. After 20 years of public service, he joined the private sector, first as Chief Security Officer for Orange Group, then as manager of Cybersecurity operations in Bull company. He is now CTO of Atos' Big Data & Security Division. He has been an adviser to the European Network and Information Security Agency and has a keen interest in scientific and technical domains involved in digital transformation: cryptography, cyber-defense, advanced computing, data science, artificial intelligence, and promising quantum technologies.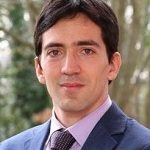 Intelligent Transport Systems: a key component of Smart city
Director, ATEC ITS FRANCE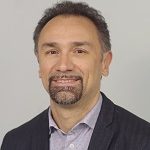 Modelling and Simulation : a key transformation axis of the Airbus DDMS transformation program
Vice President – Head of Modelling and Simulations (MBSE), Airbus
Marco Ferrogalini belongs today to Airbus Group leading the digital transformation on the Modelling and Simulation stream within the DDMS (Digital Design Manufacturing and Services) program across all Airbus divisions (commercial aircrafts, defense and space systems and helicopters). Along his career he has been involved in complex vehicles system engineering activities, especially on the systems development and integration on sports cars, on rolling stocks and more recently on aerospace systems. He has been always acting on two axis. On one hand he has been developing processes/methods/tools approaches aiming continuous improvements, on the other hand he has been managing large engineering teams on the operational side (project execution). He has quite a wide experience on modelling and simulation approaches (FEM, vehicle dynamics, CFD, Acoustic) with a strong focus on MBSE Model Based System Engineering for system operational analysis and functional architecture. Indeed, in the last decade he has been pioneering and leading the introduction of this approach in the railway industrial sector in two of the major worldwide OEMs (Alstom and Bombardier) developing end to end all the related aspects (processes, methods, tools, training/coaching and change management). Despite the above professional activities, Marco remains very active in the System Engineering social networking contributing the MBSE Working Group of the INCOSE and giving lectures on System Engineering and Model Based System Engineering in many Engineering schools. Since January 2013 he's certified as INCOSE CSEP.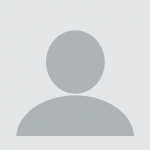 DIGIREF PROJECT - Simplifying the use of our E&P referential through digitalization
Digiref Project, TOTAL E&P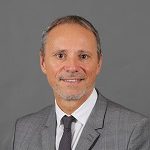 Prelude - System Engineering to deliver first FLNG
Managing Director, Technip France & SVP of Paris Operating Center within the Regional Business Unit EMIA, TechnipFMC
With an engineering degree from the Institut National Polytechnique of Grenoble (France), Alain Poincheval has a 30-year experience in the oil and gas industry.
He started his career at TechnipFMC as a Senior Process Engineer in the natural gas treatment. He specialized in this field for 14 years, including two years of technical consulting within the offices of TechnipFMC in Houston. Thereafter, Alain occupied positions of Project Management, in Subsea and Offshore, as Head of Costs Control, Project Manager, then Executive Project Manager.
Throughout his career, Alain has been involved and has directly managed several key projects for TechnipFMC. After having managed the largest subsea field development project – Pazflor, offshore Angola – Alain undertook in 2012 the responsibility of the management of the TechnipFMC-Samsung Consortium, in charge of ensuring engineering, procurement, construction, installation and commissioning of Shell's Prelude floating liquefied natural gas unit (FLNG).
Since September 2017 Alain has held the position of Senior Vice President of Paris Operating Center within the Regional Business Unit Europe, Middle East, India, Africa, South America (EMIA) of TechnipFMC; and Managing Director of Technip France.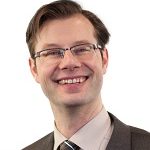 Lightweight Requirements Modeling as an alternative to full-scale MBSE: Illustration in the New Mobility context
Senior Solutions Architect, Jama Software
Dr. Michael Jastram is Systems Engineer with a focus on requirements modeling. He is founder and project lead of the Eclipse Requirements Modeling Frameworks, an open source project for requirements modeling and the reference implementation of the open ReqIF standard. As an advocate for openness, he shares his knowledge via books, articles, talks and even organizer, as well via his weekly German blog System Engineering Trends and his monthly English Formal Mind Blog. Michael has 20 years of professional experience, including ten years in the USA, where he acquired a Master's degree at M.I.T. and worked as a software engineer and architect in various start-ups. He is founder of the Düsseldorf Java User Group (rheinjug e.V.). Today he is general manager of Formal Mind GmbH and operates ReqIF.academy, an on-line library for requirements exchange knowledge. He further supports Jama Software as Senior Solutions Architect.
From self-driving cars to e-scooters, new and established players are scrambling to enter the mobility market. Time is of the essence, but safety is a key requirement, because customers expect it and regulation requires it.
Model-Based Systems Engineering (MBSE) focuses on creating domain models as the primary means for managing and exploiting the system description, rather than documents. MBSE promises better management of complexity, reduced testing effort, and improved management of change by taking advantage of the formal relationships between the model elements. But this comes at the price of large overhead and the exclusion of a many stakeholders who are unable or unwilling to understand and interpret the models.
But between documents and formal system models, there is a third option: lightweight requirements modeling. Rather than using a modeling language like SysML, we instead work with entities and relationships. This approach has been used quite successfully for the last 20 years. But a new generation of tools leverages the requirements models even more effectively for crucial activities, like collaboration, change management, progress tracking, coverage, risk management trade-offs, and consistency checks.
Crucially, requirements modeling provides three capabilities necessary for new mobility: First, properly used, it supports compliance with IEC 61508 in general, and ISO 26262 in particular. These are two standards for functional safety development, which are often required in new mobility. Second, requirements modeling supports continuous engineering, which is crucial for agility and responsiveness to change, without sacrificing quality and compliance. Third, if done right, requirements models are useful for and accepted by all stakeholders — including management, marketing, engineering, and quality assurance.
Requirements modeling and MBSE are not mutually exclusive: If some stakeholders need the formality of systems modeling, integration allows alignment and cross-model traceability.
In this talk, we'll illustrate these concepts by pulling examples from customers of Jama Software, from industries like autonomous driving, e-bikes, automotive semiconductors, and more.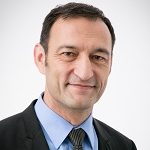 Systems Engineering through the CLIO ages
Alliance Global Vice President Engineering Electrics/Electronics and System, Renault-Nissan
Born in 1964, Alexandre Corjon is graduated from ENSMA and has a PhD in Computational Fluid Mechanics from ENSAE. After 11 years in research and consulting on Computational Fluid Mechanics, and then 14 years at Airbus in different positions in the field of electrics, electronics, Wiring Harness, configuration management, he joined Renault in 2013 to head the newly created System Division. In Apr. 2014, he is appointed for Renault and Nissan Alliance Global Vice President of the Electrics Electronics & Systems Division and has in charge the worldwide responsibility to develop systems for both brands. From April 2017, he is also in charge of developing the Alliance Software Center enabling the transformation of the Alliance in this domain.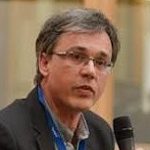 On Four Questions about Model-Based Systems Engineering and Model-Based Reliability Engineering
Professor, Norwegian University of Science and Technology
Antoine B. Rauzy has currently a full professor position at Norwegian University of Science and Technology (NTNU, Trondheim, Norway). He is also the head of the chair Blériot-Fabre, sponsored by the group SAFRAN, at CentraleSupélec (Paris, France).
During his career, he moved back and forth from academia to industry, being notably senior researcher at French National Centrer for Scientific Research (CNRS), associate professor at Universities of Bordeaux and Marseille, professor at Ecole Polytechnique and Ecole Centrale Paris, CEO of the start-up company ARBoost Technologies he founded, and director of the R&D department of Systems Engineering at Dassault Systemes (largest French software editor).
Antoine B. Rauzy got his PhD in 1989 and his tenure (habilitation à diriger des recherches) in 1996, both in computer science. He works in the reliability engineering field for more than 20 years. He extended his research topics to systems engineering more recently. He published over 200 articles in international conferences and journals. He is on the advisory boards of several international conferences and journals and is regularly invited to deliver keynote talks in international conferences. He renewed mathematical foundations and designed state-of-the-art algorithms of probabilistic safety/risk assessment. Alone or with his students and collaborators, he developed safety/risk assessment software that are daily used in industry (Aralia, XFTA, MarkXPR). He is also the main designer of the AltaRica modeling language and the scientific advisor of the Open-AltaRica project (IRT SystemX). He managed numerous collaborations between academia and industry, in Europe, in the USA and in Japan, and has been the adviser of fifteen PhD theses.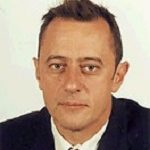 Sharing Systems Engineering experience
Group Lead Systems Engineering, Naval Group
Marc Peyrichon is a graduate engineer from ENSTA Paris (87). Since 1988, he has been involved throughout his career in the development of many various complex systems (Mine Warfare, Electronic Warfare, Digital Transmissions, Combat Ships, PLM Systems), with different roles and responsibilities (program manager, system architect, expert …).
Since 2014, moreover, he has been teaching System Engineering as associate professor at the Engineering School of the University of Lorient.
Currently he is responsible for leading System Engineering at Naval Group, which encompasses the evolution of processes and tools, the evaluation of maturity, the coaching of projects. He is also closely involved in the governance of the french chapter of INCOSE (AFIS).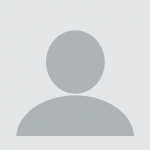 Poster Session & Conference cocktail
Posters will be presented following the call for papers (research studies & business cases in the field of the complex systems design & management.
"Collaborative Decision-Making Challenges in the Dutch Railway System", Nina Jakubeit, University of Twente
"Understanding Stakeholder Interactions Impacting Human Spaceflight Funding Levels", Brian Gardner, Stevens Institute of Technology
"Model-Based Specification for System Development with Suppliers", Phanikrishna Thota, Airbus
"Applications of Systems Thinking for Scooter Sharing Transportation System", Christina Caches, Protiviti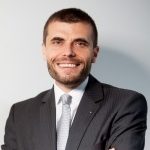 SYSTEM ENGINEERING APPLIED TO THE AVIATION ECOSYSTEM
Executive Director, SESAR Joint Undertaking
Florian Guillermet is an engineer, graduated from Ecole Polytechnique and the Civil Aviation Engineering School in France. He also holds a Master degree in aeronautics and airport management.
Florian has been working in the field of Civil Aviation for 20 years. He started his career in the flight planning department of Air France. He then held different managerial positions at the French Air Navigation Service Provider before joining the European Central Flow Management Unit at EUROCONTROL. He has been in charge of various operational and IT projects. His experience ranges from ATM systems definition and implementation to network operations management.
He joined the SESAR Joint Undertaking in June 2008 as Chief Programme Officer to manage the SESAR Programme and became Deputy Executive Director Operations and Programme in 2012.
Since April 1st 2014 he is leading the SESAR Joint Undertaking as Executive Director.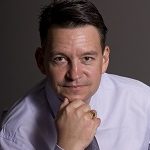 The laws of systems science and engineering: have we progressed the last 10 years?
Professor of Aeronautics, Astronautics and Engineering Systems, Massachusetts Institute of Technology
Prof. de Weck's main field of research is the Engineering of Complex Systems. He focuses on how technology-enabled systems such as aircraft, spacecraft, consumer products and critical infrastructures are designed, manufactured and operated and how they evolve over time. His main emphasis is on the strategic properties of these systems that have the potential to maximize lifecycle value.
His research group has developed quantitative methods and tools that explicitly consider manufacturability, flexibility, and sustainability among other characteristics. Significant results include the Adaptive Weighted Sum (AWS) method for resolving tradeoffs amongst competing objectives, the Delta-Design Structure Matrix (DDSM) for technology infusion analysis, Time-Expanded Decision Networks (TDN) and the SpaceNet and HabNet simulation environments. These methods have impacted decision-making for complex systems in space exploration (NASA, JPL), aviation (Airbus), terrestrial exploration (BP) as well as sophisticated electro-mechanical products (e.g. Xerox, Pratt & Whitney, DARPA).
He has co-authored three books and over 300 peer-reviewed papers to date, and has received 12 best paper awards since 2004. His book "Engineering Systems: Meeting Human Needs in a Complex Technological World" was the bestseller at the MIT Press in 2012 and has been translated to Japanese. He is a Fellow of INCOSE and an Associate Fellow of AIAA. From 2013-2018 he served as Editor-in-Chief of the journal Systems Engineering. Prof. de Weck just returned from a professional leave of absence from MIT as Senior Vice President for Technology Planning and Roadmapping at Airbus. In this role he and his team established a systematic way to plan research and technology (R&T) projects across 40 technology roadmaps with a time horizon of 20 years and beyond.
More information at: http://strategic.mit.edu
Collaborative Decision-Making Challenges in the Dutch Railway System
Nina Jakubeit, University of Twente
Understanding Stakeholder Interactions Impacting Human Spaceflight Funding Levels
Brian Gardner, Stevens Institute of Technology
Model-Based Specification for System Development with Suppliers
Phanikrishna Thota, Airbus
Applications of Systems Thinking for Scooter Sharing Transportation System
Christina Caches, Protiviti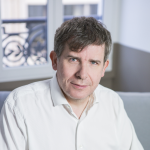 Professor Daniel Krob
Dear Colleagues, Dear Guests,
The 10th edition of the international conference "Complex Systems Design & Management" will take place on December, 2019 in Paris. This event was created by the French Center of Excellence on Systems Architecture, Management, Economy & Strategy (CESAMES). CESAMES believes that mastering complexity can only be achieved with a strong and true cooperation between all key stakeholders (academic, industrial and governmental actors). We look very much forward to see you in December!"General Chair, Institute Professor (Ecole Polytechnique - FR),President of CESAMES and INCOSE Fellow