9th Edition
Products and Services Development
in a Digital World
Mastering complex engineered systems is a fundamental strategic challenge. Complex Systems Design & Management (CSD&M) conference is a widely open meeting event dedicated to academic researchers, industrial and governmental actors who are interested in complex industrial systems engineering. The event is not limited to the existing specialists of the subject!
The 2-day conference allows since 2010 to discover and share about theories, methods and tools that have been developed to allow to manage the increasing complexity of the technical systems you must design and implement.
Thanks to its past 8 editions, CSD&M has become the conference of reference in the field of complex industrial systems architecture & engineering.
In 2018, the event will be focused on "Products and Services Development in a Digital World".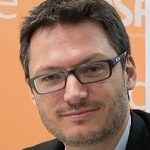 How MBSE can make real the Digital Thread thanks to System Modeling Workbench?
Vice President, Obeo
The growth of complexity of healthcare systems requires to redesign the way we capture functions and architectural choices by moving from manual, non-scalable, document-oriented processes to models. Model-Based Systems Engineering (MBSE) is a systems engineering methodology that focuses on creating and exploiting domain models as the primary means of information exchange between engineers. This talk will explain how to deal with two main challenges: how to go beyond state-of-the-art by providing a methodological guidance to make every stakeholders committed to the system architecture design while providing a close-loop integration with downstream engineering.With multiple high-level system abstractions, engineers want to define system architectures and create system models to represent various functional, logical and physical needs as well as capture and analyze performance targets. During the modeling process, they can also capture and share the interface definitions and system relationships with software architects, electronics, safety analysts, 3D designers. By integrated the two successful tool Capella and Teamcenter in a fluent way, System Modeling Workbench is the first-of-its-kind integrated systems engineering environment that companies can use to provide whole product visibility for cross-product and cross-domain optimization. PLM and MBSE are combined to make Digital Thread real with a keeper of product knowledge, variations, configurations and changes to enable the creation of next generation of healthcare systems.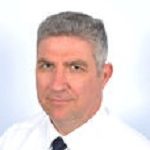 L'hémostase : de la biologie systémique au développement de systèmes d'analyses
R&D High product line Manager, Stago
Fabrice est responsable d'un département de développement système au sien de Diagnostica STAGO. Notamment en charge du développement d'un segment de la nouvelle gamme d'instruments STAGO. Il a mis en place la démarche et les outils de conception système pour Diagnostica STAGO.Précédemment au sein de EADS Services, il a mis en œuvre les méthodes systémiques pour corréler les pratiques de la logistique des grands système à celle de la logistique des flux. Il a créé un service de négoce de pièces de rechanges aéronautique en Door to Door.Passionné d'aéronautique et de technologie, il a acquis son expérience système au sein de l'Armée de l'air française en contribuant notamment au sein du CEAM au développement et à la mise en place du système d'arme Mirage 2000-5 EI-DI à Taïwan.Récemment il vient de se lancer dans une nouvelle aventure en créant une entreprise aéronautique dont les buts sont la recherche et le développement de solutions à coûts maitrisés pour les marchés du drone et de l'aviation légère, ainsi que des offres de travail aérien en capture de données topographiques, thermographiques et multi spectrales.Fabrice est ingénieur aéronautique, pilote privé ; diplômé de l'Ecole militaire de l'air, du Conservatoire National des Arts et Métiers, et de SUPELEC.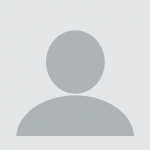 A review of Know-How reuse with patterns in Model-Based Systems Engineering
Zodiac Aero Electric
The increasing complexity of systems to be developed requires engineers to review their practices in order to improve the efficiency of engineering and meet the needs of a competitive market. That is why models supported by formal or semi-formal languages are preferred to avoid the understanding variability of natural languages. In this context, Model-Based Systems Engineering (MBSE) made it possible to change the engineering paradigm by putting forward a unique, shared system model. To promote its adoption, a solution would be to allow reuse of knowledge and know-how, to encourage engineers seizing and adapting MBSE to their needs. This paper aims to review and evaluate the concept of patterns towards reuse in engineering, especially in a MBSE approach.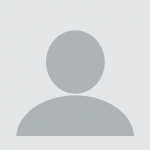 An MBSE Framework to support Agile Functional Definition of an Avionics System
Samares Engineering
In avionics domain, there have been many efforts in recent years to build a MBSE methodology with tooling support. Main purpose is often to improve quality and efficiency of system definition and architecture. Sometimes there is also an additional objective to ease system verification and validation. This paper introduces an additional challenge with the support of an agile development cycle to ease impact analysis and incorporation of late and changing requirements at different times. It presents key principles and requirements of an agile MBSE approach and presents associated modeling activities with illustration on an avionics case study.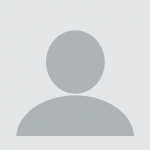 How to boost the extended enterprise approach in engineering using MBSE – a case study from the railway business
Bombardier Transportation - Knorr Bremse
This paper presents an overview of why Model Based System Engineering (MBSE) is the mandatory solution to engineer complex railway systems and subsystems, giving some insights about the complexity and technical challenges. But its main focus will be on how MBSE can be a key enabler on the implementation of an extend enterprise approach in the engineering domain. The case study would be on a rolling stock systems and brake subsystems developed by two companies respectively Bombardier Transportation and Knorr Bremse which are dealing into the customer-supplier relationship.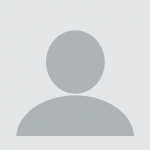 Ontology-Based Optimization for Systems Engineering
Airbus Defence & Space
Model-Based Systems Engineering techniques used with decriptive metamodel such as NAF, SysML or UML often fails to provide quick analyses of huge problem spaces. This is generally compensated by Operations Research technique supporting the resolution of constraint-based problems. This paper shows how both perspectives can be combined in a smooth continuous bridge filling the gap between the two universes whilst hiding the operations researchs complexity for the modelers and automating the exploration of a very huge problem space for the finding of optimized solutions.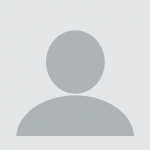 Formal Methods in Systems Integration: Deployment of Formal Techniques in INSPEX
The University of Manchester
Inspired by the abilities of contemporary autonomous vehicles to navigate with a high degree of effectiveness, the INSPEX Project aims to create a minaturised smart obstacle detection system, which could find use in a wide variety of leading edge smart applications. The primary use case focused on in the project is producing an advanced prototype for a device which can be attached to a visually impaired or blind (VIB) person's white cane, and which, through the integration of a variety of minaturised sensors, and of the processing of their data via sophisticated algorithms, can offer the VIB user greater precision of information about their environment. The increasing complexity of such systems creates increasing challenges to assure their correct operation, inviting the introduction of formal techniques to aid in maximising system dependability. However, the major challenge to building such systems resides at the hardware end of the development. This impedes the routine application of top-down formal methods approaches. Some ingenuity must be brought to bear, in order that normally mutually hostile formal and mainstream approaches can contribute positively towards system dependability, rather than conflicting unproductively. This aspect is illustrated using two strands of the INSPEX Project.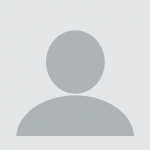 A Domain Model-Centric Approach for the Development of Large-Scale Office Lighting Systems
ESI
The high-tech system industry faces many challenges, such as continuously increasing system complexity, scale and customer demands. We address these challenges using a domain model-centric approach. This approach focuses on clear and formal system specifications, connected to a chain of automatic transformations for system analysis, including virtual prototyping, and system synthesis, e.g. code generation. We have applied the approach to the development of large-scale office lighting systems in order to reduce development effort and handle the complexity of system control.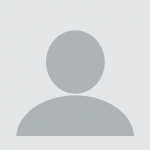 Applying Unified Architecture Framework (UAF) for Systems of Systems Architectures
No Magic
Architecture frameworks continue to evolve. Taking industry demand into account and addressing changing landscape of existing domain specific architecture frameworks, in September of 2013, a Request for Proposal for Unified profile for DoDAF and MODAF (UPDM 3.0) (later renamed to Unified Architecture Framework (UAF)) was created. Since the issue of the request for proposal (RFP), UPDM 3.0 working group identified the list of requirements. To name a few: Architecture Modeling Support for Defense, Industry, and government Organizations, support of Security Domain, Human Systems Integration, Support of Systems of Systems (SoS) Life Cycle Processes and Analyses. Since then four years past and a brand new UAF 1.0 became an official Object Management Group (OMG) standard and is about to become ISO/IEC 19517 standard. What this new architecture framework (AF) is all about? How is it different from other AFs? Is it just a synthesis of a legacies? Or is it a modern technology combining the best practices of an old with a new and modern? This presentation explores UAF, answering the fundamental questions above and putting a specific focus to answer the questions below: 1. What kind of problems solving UAF is applicable for? 2. Is UAF a replacement for NATO architecture framework (NAF)? 3. How UAF is related to model-based systems engineering (MBSE)? These and many more questions are answered in this presentation by giving the real-world UAF application examples to architect systems of systems in various industry domains.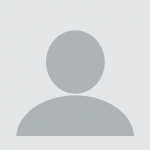 On-Time-Launch capability for Ariane 6 Launch System
ArianeGroup
For space transportation systems used to place satellites in space, the launch rate fulfillment (turnover) and the launch delay reduction (avoid additional cost) are key parameters driving the launch cost. In addition, launching on-time is beneficial to the payload operator business model. In Europe, Ariane 5 has demonstrated its unmatched reliability with more than 80 successful consecutive launches. Due to increasing competition worldwide for space transportation systems, Ariane 6 will have to achieve the same reliability but with twice the launch cadence. This is the reason why, on Ariane 6, the On-Time-Launch capability has been taken into account since upstream development phases. Firstly, the main drivers for this performance have been identified (lessons learnt) on the complete life cycle. Based on cost approach, an allocation methodology has been defined, including risk severity and occurrence management. Then, mitigation actions and robustness to degraded cases have been deduced.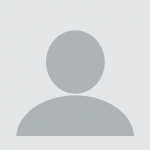 Safety Architecture Overview Framework for the prediction, explanation and control of risks of ERTMS
University of Twente
The proposed framework includes modelling of interfaces between risk analysis, risk evaluation and scenario's representing flows of safety information of the European Railway Traffic Management System (ERTMS). In this study, we propose a functional framework combining safety data generation, data processing and structuring, definition of interactions and finally, the creation of customized representations in order to predict, explain, and control risks. Through literature review and ERTMS applicability, we develop a safety architecture overview framework. The comprehensive overview of the safety architecture can illustrate the main interactions between government, regulations, company management, technical and operational management, physical process and activities, and environment. Explicit representation delivers insight, stimulates striving for completeness, and leads to consistency of the safety analyses.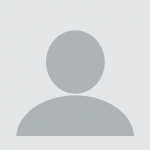 Through a Glass, Darkly? Taking a Network Perspective on System-of-Systems Architectures
University of Bristol
A system-of-systems architecture can be thought of as a complex network comprising a set of entities of different types, connected together by a set of relationships, also of different types. A systems architect might attempt to make use of the analytic tools associated with network science when evaluating such architectures, anticipating that taking a "network perspective" might offer insights into their structure. However, taking a network perspective on real-world systemof-systems architectures is fraught with challenges. The relationship between the architecture and a network representation can be overly simplistic, meaning that network-theoretic models can struggle to respect, inter alia, the heterogeneity of system entities and their relationships, the richness of their behavior, and the vital role of context in an architecture. A more mature conceptualization of the relationship between architectures and their network representations is required before the lens of network science can offer a usefully clear view of architecture properties.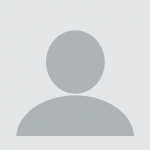 Assessing the maturity of interface design
Sirehna - Naval Group
It is widely accepted that the way the interfaces between subsystems are designed is a major aspect of system architecture. The task of designing interfaces is made difficult by the technical diversity of subsystems, of interfaces, of functional requirements and integration constraints. Change management processes have long been implemented by the industry to monitor and control interface design. In this paper, change request data from several projects completed by Naval Group is analyzed. The Change Generation Index is introduced and a heuristic formula is proposed to link the maturity of interface design with change request generation. A promising parallel is established between the design process of a large system and learning processes well known to the social sciences community.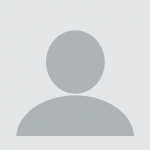 Model-based system reconfiguration: a descriptive study of current industrial challenges
Thales Group
System reconfiguration is essential in management of complex systems because it allows companies better flexibility and adaptability. System evolutions have to be managed in order to ensure system effectivity and efficiency through its whole lifecycle, in particular when it comes to complex systems that have decades of development and up to hundreds of years of usage. System reconfiguration can be considered and deployed in different lifecycle phases. Two significant phases are considered in configuration management and System reconfiguration: development –allowing system performances by modifying the architecture early in the conceptual phase– and operations – allowing optimization of performances during the in-service phase. This paper gives an overview of a field research been initiated and currently undergoing to capture the strengths and the shortages in the current industrial landscape. It also discusses possible future management strategies with regard to identified issues and challenges.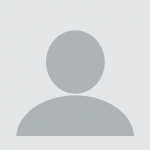 Tracking Dynamics in Concurrent Digital Twins
ESI
The availability of machine-generated data for the management of complex systems enables run-time technologies for diagnosis, predictive maintenance, process control, etc. that find their apex in digital twins. Such model-based replica of cyberphysical assets represent system elements and their behavior within their environment, which is often dynamic. These dynamics of a system's environment can render the underlying model unfit w.r.t. the changing reality and thus cripple the whole approach. We provide the means to detect such a transgression of the operational space of digital twins and similar technologies using a novel combination of probability-of-findings calculations with established process control methods and localize necessary updates to ensure efficient model maintenance.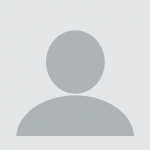 Towards a Standards-Based Domain Specific Language for Industry 4.0 Architectures
Salzburg University of Applied Sciences
Advances in research and development paved the way for a new revolution concerning industrial manufacturing, called Industry 4.0. Cyber-Physical Systems (CPS) contain methods for ubiquitous monitoring of information and synchronizing it with any other component on each hierarchical level participating in the value chain. Developing Industry 4.0 architectures for pointing out the structural cooperation of these Systems of systems (SoS) is a challenging task including a lot of different stakeholders. To bring together knowledge and experience, a common methodology is necessary. Regarding this, several German industrial associations created a suitable reference architecture, called Reference Architecture Model Industry 4.0 (RAMI 4.0). In this paper, a Domain Specific Systems Engineering approach using a Domain Specific Language (DSL) based on the results of this reference architecture is proposed and evaluated by a suitable case study.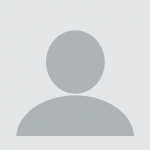 Field guide to interpreting engineering team design behavior with sensor data
MIT
The design of complex systems is a challenge, yet validation of muchneeded new tools is difficult, and must address sociotechnical team interactions. The recent availability of pervasive sensors has allowed the creation of a "design experiment" platform to bring empirical data to the field. We seek to holistically characterize teams' design work, in narrative form, to uncover fundamental teamwork design behavior. Thus, this work integrates disparate data to create "mapping rules" from sensors to story. We find promising sensor-derived stories.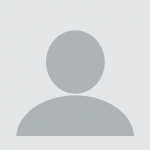 Systemic Design Engineering - Curriculum and Instructional Results
Stevens Institute of Technology
This paper describes a methodology, Systemic Design Engineering, that integrates systems thinking for sustainability, design thinking for human centricity, and systems and software engineering for implementation efficiency. Based on these operating principles, an integrated set of learning objectives for this approach are described. A supporting syllabus is presented which is suitable to a semester-long undergraduate or graduate design course. A pilot of this curriculum in a graduate level systems and software engineering design course has been conducted. The learning results from this pilot are presented. These results are compared and contrasted with the results from a similar, traditional systems engineering design course and a dedicated systems thinking course. Finally, conclusions and areas for further refinement and developments are described.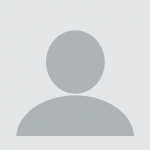 Analyzing Awareness, Decision, and Outcome Sequences of Project Design Groups: A Platform for Instrumentation of Workshop-based Experiments
Massachusetts Institute of Technology
Activity dependencies gain importance as engineering programs become more complex and global. We treat the planning of engineering programs and projects as a collaborative exercise by teams to design their shared project. An Awareness-Decision model and sensors for measurement were developed to correlate attentions and actions to outcomes during project design. A cloud-based platform allows teams to model projects and to simulate a project's cost and duration. This approach enables efficient deployment of experiments with global project design groups. During experimental sessions, we captured attention allocation, project change and performance data across 38 groups at three global sites to explore their decision-making process and exploration of the cost-duration-tradespace. In this set of experiments, the groups that were stimulated to pay more attention to dependencies did not show a correlation with improved outcomes. Employing several sequence analyses, including return time distribution, proximity walk, element focus, and vision distribution, we attempted to draw insights on awareness and attention to dependence and overall outcomes. Based on our analysis results, we give recommendations for research to more completely expose the role of attention to dependence during project design.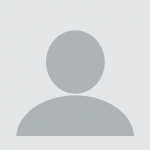 Formalization and reuse of collaboration experiences in industrial processes
AXSENS BTE
Collaboration is a key factor for carrying out activities in industrial processes and an efficient collaboration is essential to accomplish an overall improvement of any process. In this article, we introduce a collaborative processmodeling framework, which allows evaluating collaboration throughout all the activities of an industrial process. The proposed framework uses experience management notions towards the creation of a repository of collaboration experiences. This experience base facilitates the reuse of past experiences to support decision making for the organization and execution of future collaborations. The article concludes by discussing the contributions and limitations of the proposed collaboration model.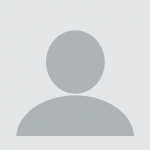 Generation and Visualization of Release Notes for Systems Engineering Software
Airbus Defense & Space
Designing complex systems such as satellites requires delivering design data with the associated list of updates regularly in a form of release notes. Creating release notes for system data delivery is challenging for system architects because it requires analyzing all resolved issues during a particular period of time and then summarizing them in a readable format for other architects. In this paper we present an approach for creating release notes. We performed an empirical study involving large amount of satellite projects data to categorize the content of release notes delivered by architects. We have identified the main patterns. We developed an algorithm that discovers these patterns given the history of project data. We applied our approach to system data managed in configuration.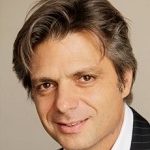 Medical Device System Engineering In a Digital World
Chief Executive Officer, AxDaNe (ADN)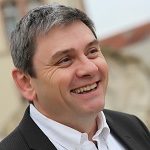 Professor, Institut National Universitaire Champollion
Hervé PINGAUD is graduated as engineer in 1983 and got a PhD in 1988 at Institut National Polytechnique de Toulouse (INPT) with a work on process simulation in the oil&gas industry. Then, he joined INPT as an assistant professor and worked on bioprocess control applications for ten years. From 1992, he has an increasing interest for industrial engineering. He acts as a project leader in developing new diploma in industrial engineering both in INPT, and in Ecole des Mines d'Albi Carmaux, institution that he joined for a new position of full time Professor in 1999.From 1999 to 2010, in the "Centre de Génie Industriel", he published and supervised many PhD students in three scientific topics : enterprise process modelling, process and risk management, and collaborative information system design. He has been a member of InterOp Vlab scientific council, and has chaired its scientific council, has also been a french representative of IFAC TC 5.3 "Enterprise Networking and Integration".He was involved in the foundation of new ISIS department, a college of engineering dedicated to e-Health, in Institut National Universitaire Champollion in 2007. He decided to join this university as a professor in 2010 and as a chairman from 2010 to 2015. Since the beginning of 2015, he works in the same public institution as a full time professor. In the ISIS department, he is in charge of a new living lab called "Connected Health Lab". His topics of interest remains the same but he focuses now on applications in e-Health research and innovation. His expertise in this emerging domain makes that he is involved in many committees and boards on the subject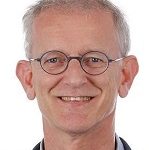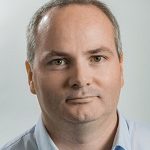 SECollab, Review and Traceability Platform
Chief Technical Officer, Sodius
Yann LEBEAUPIN is CTO (Chief technical Officer) of Sodius, a software and consulting company that helps companies exchange, convert and collaborate on engineering data through expertise and tooling. For 18 years, he has worked as a designer, architect and project manager on the creation of innovative solutions for the transformation of models and engineering data, and piloted numerous projects in the IT, Defense, Aerospace and Automotive domains. Since 2010, he has been leading Sodius' technical direction, coordinating R&D efforts, defining new products and project requirements, and working deeply with customers to improve their engineering processes. He drives the Sodius' efforts developing SECollab platform and other solutions to connect heterogeneous applications (requirements, models, simulation, OSLC, ALM, PLM, …), automate MBSE/MBSW activities and provide concrete answers to the association of digital continuity and collaborative engineering between teams and organizations.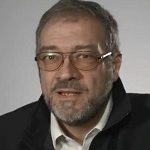 Develop, manufacture and service aircrafts in the digital age
Head of Digital Design Manufacturing Thrust, Airbus
Thierry Chevalier is leading Airbus CTO strategy on Digital Design Manufacturing & Services.He was previously in charge of Airbus Commercial Aircrafts research portfolio on processes, methods & tools as well as ground & flight test means.He joined Airbus in 2001 and successively led Aerodynamics methods & tools, then from 2007 to 2009 supported the creation of the Airbus Engineering Center India in Bangalore, then took charge of the overall architecture of engineering methods & tools before moving to research in 2014.Before joining Airbus, Thierry spent 15 years at Dassault Aviation, largely focused on industrial multi-disciplinary simulation integration, addressing scientific, computational, security & methodological aspects of it.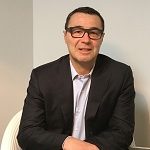 The race to reinvent the process for developing connected and autonomous vehicles
VP operations South Europe, Aras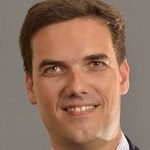 How the Digital Factory accelerate the digital transformation of Thales ?
Vice President Digital Transformation, Thales Digital factory
Olivier FLOUS is the Vice President of the Digital Transformation & Digital Factory for the Thales Group since June 1st, 2017. Between mid 2013 to mid 2017 he was Vice President of Engineering for the Thales Group. He was in charge of engineering processes, tools, skills development and competitiveness, overlooking a population of more than 20,000 engineers worldwide. He also coordinated the digital transformation of Thales internal operations since early 2016. Between 1997 and 2005, he has occupied various positions from Software Team leader to System Engineering Manager in Electronic Warfare Systems for Combat Aircrafts, as well as Naval Combat Management Systems. He then joined the Transport business where he has managed large Engineering Departments, before being appointed in 2008 Technical Director for both Transport and Security Systems. Meanwhile he has been the Design Authority for very complex systems such as the Mexico City integrated security system for which he received the "Engineer of the year award" by French press in 2014. He holds a Master of Science in Engineering and postgraduates in telecommunications and signal processing.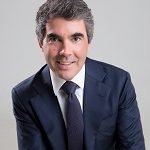 Innovation without Boundaries
CEO and Managing Director, Siemens PLM Software
Jean-Marie Saint-Paul is CEO and Managing Director for Siemens PLM Software France.He is a professional who has been serving the high tech industry for 20 years.His technical background combined with a master in business administration are giving him the chance to work with the leading companies around the world on all the different challenges faced by the industries.Jean-Marie has an engineering degree in electronic engineering from ESIEE Paris, a Master of Physic and Electronic from Pierre et Marie Curie Paris La Sorbonne University of Science and an Executive MBA from INSEAD.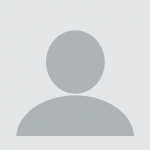 Connected car, big data, new mobilities...
Senior Vice President Architecture Vehicules et Services Connectes, PSA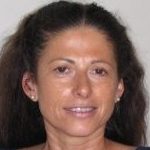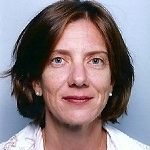 Virtual System Engineering: Disprupting System Engineering with Model Based Approach
Engagement Manager & System Engineering, Sogeti High Tech
Marie Capron is responsible for System Engineering in Sogeti High Tech leading the Virtual system engineering & MBSE approach. Since more than 20 years in System Engineering, Business & Project Management , she has been responsible of new product development and product portfolio management in Electronics before taking the responsibility of a business group which includes marketing, design, test, project management and system teams. Joigning in 2012 Capgemini group, in charge of complex program management in Aeronautics and system Engineering development, she leads multidisciplinary teams , technical & business offers, partnerships with an extended ecosystems such as Research lab, CESAMES and R&T initiatives on MBSE and Virtual System Engineering.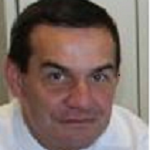 Overview of Ariane 6 programme digitized engineering & production
Chief Technical Officer & Quality, ArianeGroup
Hervé Gilibert has started his professional career in 1989, as design engineer on Flight Control Systems of ballistic missiles, for Aerospatiale in Les Mureaux (France).He moved to Advanced Studies on Defense Systems and took the lead of the Advanced Projects team of Aerospatiale Espace & Défense in 1995.Appointed in 1998 as programme manager of the Industrial Architect team in place for the upgrades of the French Air Force Command and Control System, he conducted this programme within EADS Defense Systems, up to restructuring the industrial organisation into a unique Prime Contractor, that merged EADS and Thales in a joint company.In 2002, he joined back the Space sector, by taking the lead of the Industrial Architect team for Ariane 5 programme, within Astrium Space Transportation.Appointed as Head of Ariane 5 Development Programmes in 2003 after the failure of Ariane 5 ECA maiden flight, he has conducted the team that managed the Return to Flight programme until 2006, and then the complementary developments performed on various versions of Ariane 5, to adapt it to specific missions (e.g. ATV) or to increase its payload capacity by 1 ton.At the beginning of 2011, he has been appointed Chief Technical Officer and Chief Quality Officer (CTO & CQO) for Astrium Space Transportation.In 2014, he took in addition the role of Head of Operations for Space Transportation, before being nominated as Head of Engineering for the newly created Space Systems Business Line in Airbus Defence & Space.End of 2014, at the time of the creation of the Joint Venture between Airbus Group and Safran Group for launchers business, he has been appointed Chief Technical Officer and Quality for that company, named ArianeGroup.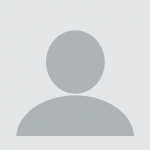 nan
This year, with a pitch of 5 minutes in plenary session, we want to give startups the opportunity to come and present their project to our 250 international participants. An opportunity to have visibility and to meet the systems engineering community working on complex systems.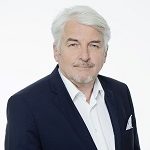 How to boost the extended enterprise approach in engineering using MBSE: a case study from the railway business
Professor, Technical University Munchen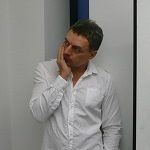 Impacts between New Digital Technologies and Complex Systems
Research Director at CNRS (The National Center for Scientific Research)
Vincent Danos is Directeur de Recherches at CNRS (Département de l'Ecole Normale Supérieure, équipe INRIA Antique) and has a strong international profile in the academic community (eg he was awarded an Advanced ERC Fellowship in 2013, was an invited professor at Harvard, an external faculty member of the Santa Fe Institute).He is an expert in the modelling of complex, distributed, and decentralised systems.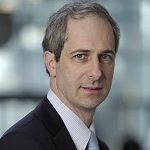 Digital Transformation Through Information Systems
Group Chief Information Officer, Michelin
Yves Caseau is Michelin Group CIO since October 2017. He was previously AXA Group Head of Digital, responsible for the development of innovative web and mobile experiences, as well as the digital coordination of Information Systems.Yves Caseau has been Bouygues Telecom's Executive Vice-President in charge of Technology, Services and Innovation from 2007 until 2013. His key responsibility was to design and to build "triple play" consumer products such as internet gateways and set-top boxes.He was Bouygues Telecom's CIO from 2001 until 2006. He has taught the "Information Systems Theory and Practice" lecture at Ecole Polytechnique for three years and is a frequent speaker on information systems architecture.Yves Caseau has spent the first part of his scientific career – which started at Alcatel-Alstom – on software engineering, object-oriented programming and artificial intelligence. He then turned to operations research in 1990, first at Telcordia (New Jersey) then later at Bouygues, which he joined in 1994. He created Bouygues "e-lab" in 2000, which has become one of the best applied operations research labs in France as well as a recognized new technologies innovation center of excellence.A former student of the "Ecole Normale Supérieure" (82), he holds a PhD in Computer Science from Paris XI University (87) and an "habilitation (HDR)" from Paris VII University (95), as well as a MBA from the "College des Ingénieurs". Yves Caseau is a member of the National Academy of Technologies, where he was appointed as the president of the ICT commission, and the author of books about information systems, lean management and enterprise organization.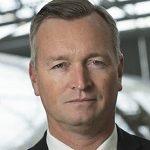 Impacts of the Digital Transformation on Industrial Strategies & Business Models
Head of Digital Transformation, Airbus
Marc Fontaine has been Airbus' Digital Transformation Officer (DTO) since 1 May 2016.In this role, Marc is responsible for the company's digital transformation and for leading the deployment of digital technologies across Airbus and its Divisions. Given the major impact that digital technologies are expected to have on the aerospace industry in the coming years, Marc's role as DTO puts him in the driver's seat of one of the company's most strategic challenges. As Airbus' DTO, he is equally responsible for the company's Corporate Information Management and Security Departments whose task is to ensure efficient operations and the security of company products, people and assets.Marc began his career at Airbus and its predecessor companies in 1998, working in various roles in mergers and acquisitions, strategy and business development. In 2002, he became the CEO of Istar, a digital technology company, before joining Airbus Helicopters in 2004 as the CEO's Chief of Staff and Company Secretary.From 2007 to 2016, Marc held various executive positions, including as the Chief of Staff to the Chief Executive Officer (CEO), the Company Secretary of Airbus' Commercial Aircraft Division; also serving as a member of Airbus' Executive Committee.Marc graduated with a degree in business from the EDHEC School of Management in Lille, France, and holds an MBA from Aston Business School in the UK. He has set up a few small ventures in publishing and apps development.
From document centric approach to MBSE approach: BPMN, UML, SysML and wire framing implementation
Towards a better modelling and assessment of project management maturity in Industry 4.0
Felipe Sanchez, Monticolo Davy, Eric Bonjour and Jean Pierre Micaelli
Integrated framework for design and testing of software for automotive mechatronic systems
Nick Van Kelecom, Timothy Verstraete, Sam Silverans and Mathieu Dutré
Complex Systems Engineering Approach for condition monitoring & Predictive maintenance for the Digital Transformation: integration into Mining Industry Control Systems
Mariya Guerroum, Ali El-Alaoui, Laurent Deshayes, Mourad Zegrari, Janah Saadi and Hicham Medroumi
Cyber Physical Systems real time and interactive Testing and Governance
Sara Sadvandi, Franck Corbier and Eric Mevel
Machine-executable Model-based Systems Engineering with design languages
Benedikt Walter, Dennis Kaiser and Stephan Rudolph
Cyber-physical system modeling using a case study
Sara Mallah, Oualid Kamach and Laurent Deshayes
Understand Corporate culture for a better Steering Model
An automotive MBSE case study: an interdisciplinary role based design with 3DEXPERIENCE Platform and MagicDraw
Gauthier Fanmuy and Darius Petrauskas
The Systems Engineering Concept – A practical hands-on approach to SE
Model-based Co-creation of Strategy and Implementation for Maritime Industry
Yuhei Hata, Takashi Danno, Kei Sugimoto, Tatsuya Kaneko, Marc-Andre Chavy-Macdonald and Bryan R. Moser
The SERC 5-Year Technical Plan: Designing the Future of Systems Engineering Research
Jon Wade, Dinesh Verma, Thomas McDermott and Barry Boehm
Building Information Modeling (BIM)-Enabled Digital Transformation for Airport Life Cycle Management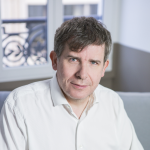 Professor Daniel Krob
Dear Colleagues, Dear Guests,
The 9th edition of the international conference "Complex Systems Design & Management" (CSD&M) will take place on December, 2018 in Paris. This event was created by the French Center of Excellence on Systems Architecture, Management, Economy & Strategy (CESAMES). CESAMES believes that mastering complexity can only be achieved with a strong and true cooperation between all key stakeholders (academic, industrial and governmental actors). We look very much forward to see you in December!"General Chair, Institute Professor (Ecole Polytechnique - FR),President of CESAMES and INCOSE Fellow