11th Edition
Online Edition
Mastering complex engineered systems is a fundamental strategic challenge. Complex Systems Design & Management (CSD&M) conference is a widely open meeting event dedicated to academic researchers, industrial and governmental actors who are interested in complex industrial systems engineering. The event is not limited to the existing specialists of the subject!
The 2-day conference allows since 2010 to discover and share about theories, methods and tools that have been developed to allow to manage the increasing complexity of the technical systems you must design and implement.
Thanks to its past 10 editions, CSD&M has become the conference of reference in the field of complex industrial systems architecture & engineering.
Welcome speech: New societal and industrial challenges in a post Covid-19 world
CEO CESAMES - Expert Architect & INCOSE Fellow
Welcome speech: Systems Engineering in a post-Covid-19 world
Expert Leader Artificial Intelligence - RENAULT GROUP - Chair of CSDM Paris Organizing Committee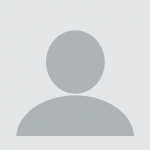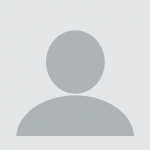 Industry talk: Modern Product Line Engineering
Field Application Engineer at Pure-Systems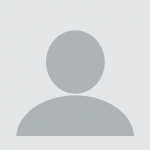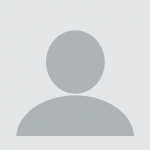 Industry talk: The contribution of MBSE in complex and collaborative environments
Consulting Manager, MEGA Partner at ZANA Consulting
MBSE's contribution to complex system environments - Feedbacks from an experienced consultant in the field.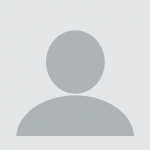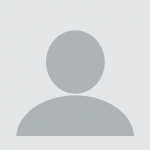 Contributed talks: Collaborative Systems Engineering
- Beyond silos: outcomes of a global architecting experimentation in aerospace
by Pierre-Eric Dereux
- Tool-based process for collaborative review of heterogeneous models
by Anouk Dubois
- Towards a generic Process-Model definition in Cross-Domain architectures
by Boris Brankovic
Industry talk: Managing Interoperability in System Engineering - A Tool Perspective
Sr Director EMEA, Sales & Business Development at Kovair Software
Systems Engineering is a multidisciplinary approach aiming at considering different perspectives. The aim is to provide a holistic vision to better deliver the right system meeting stakeholder expectations. Typically, engineering teams use specific IT tools for their domain (mechanical, electronics, software, etc.) or perspective (project management, architecture, etc.). Often, those heterogeneous tools are not interconnected creating a barrier for effective and efficient team collaboration. This lack of interoperability between tools means tedious manual and document-based communication for engineering teams. This presentation will adress the challenge of enabling interoperability from a tool perspective.
Industry talk: Mind the Gap: ALM & MBSE
CEO at OBEO
When designing a system, two pillars are required to capture the needs from users and the solution architecture from engineers: requirements and system engineering.
But stop to consider them as two separated silos. To be efficient, they have to be tightly coupled. Fill the gap by import / export generation a poor experience and can be go one stop beyond thanks to connected engineering. This talk will introduce a new way to manage an integrate workflow where the traceability between system engineering design and ALM work items are walking hand in hand.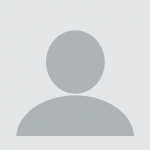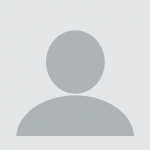 Contributed talks: Industry 4.0 - Simulation
- Human Digital Twin-Human Integration in Industry 4.0
by Wael Hafez
- Managing Complexity in Industry 4.0 Based Systems: A Qualitative Analysis
by Rebecca Castagnoli
- System Engineering driven Modelling & Simulation method; a paradigm shift in digital system development
by Pascal Paper
- Applying Model Identity Card for ADAS V&V
by Jean-Marie Gauthier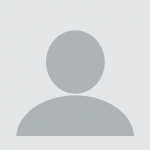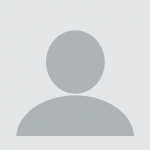 Contributed talks: Architecting & Modeling
- Architecting for Non-functional Concerns: Industry Examples and Common Patterns
by Bedir Tekinerdogan
- Feature-Driven Survey of Physical Protection Systems
by Emmanuel Gaudin
- Identifying unreachable paths in BPMN models
by David Elam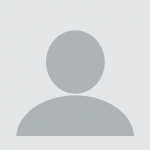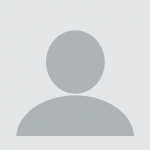 Coffee Session: Agility and MBSE
CEO of OBEO
This coffee session is not a talk, but a place to discuss together about these topics:
- Does MBSE bring more benefits to 12 months or 12 days length projects?
- How to scale to large system engineering team and projects while keeping efficiency?
- How to enable incremental modification inside the system engineering team?
- How to enable incremental modification with downstream team and tools?
- How MBSE can help us to define a cross-teams backlog?
- How to introduce step by step a MBSE approach without a big bang effect?
- What is the main driver for project organization and roadmap: components or functions?
- And of course, feel free to ask your questions and raise your hand to go on stage and share your point of view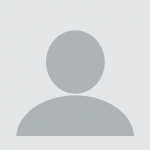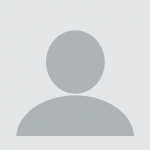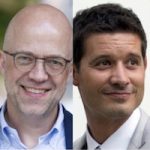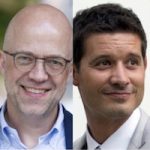 It's all about creating a common language
CEO and ESEP from Systems Engineering A/S - Solution Architect from Airbus SAS
This presentation will introduce the way Airbus has achieved a common language which is understood by humans as well as IT systems. The common language is achieved by using the fundamental systems engineering breakdown of systems into system elements but controlled by the ISO/IEC 81346 standard series. This standard is about a "Reference Designation System", RDS, which is designating the system elements with unambiguous coding principles.
To make this useful and practical for the Airbus DDMS programme, further development in interlinking mechanisms is added and defined, and now makes this the Airbus Common Language (ACL). ACL covers systems, relations, properties in aircrafts as well as the manufacturing of the product. ACL is foreseen as a key enabler for use of MBSE in aircraft programmes.
Henrik Balslev will introduce fundamentals about RDS and how Airbus has adopted this.
Thomas Barré will introduce the benefits that Airbus has achieved using RDS in the DDMS programme.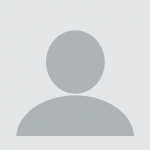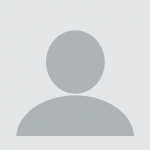 From zero to hero in MBSE in 10 weeks
Entrepreneur and Intrapreneur at Dassault Systèmes at Dassault Systèmes - Digital Business Integration Manager at Accenture
Systems Engineering can be used to design rockets, but it's no rocket science. Starting in times of complete Corona Lockdown, a team that has never met in real, started to develop a product architecture with the help of Cameo Modeler, one of the tools with the highest use rate for Systems Engineering, as the TdSE, the German Day of Systems Engineering unveiled just recently. In just 10 weeks a fully simulable high level architecture of an autonomous carrier evolved. See the status, how the team connected the dots from MBSE to model based engineering and manufacturing with the 3DEXPERIENCE Platform and its unique tools in a collaborative and traceable digital environment.
Insights on trusted and safe AI
Director of Research at CEA - VP, Artificial Intelligence program
Director of research at CEA, François Terrier is responsible for the Artificial Intelligence program at CEA Tech and for the Trusted AI strategy carried by the CEA List. After a PhD in AI and 10 years of R&D in the field, he conducted research on the engineering of software and trusted systems. Head of department from 2010 to 2020, he was in charge of the development of activities on model-based engineering, formal methods, and of the emergence of new activities on cyber-security, resilient distributed systems, including blockchain, trusted and embedded artificial intelligence.
As artificial intelligence becomes more sophisticated, uses for the technology will proliferate and expand into totally new areas. AI has already made inroads into consumer goods, and industrial companies are now looking to the technology to bring major improvements to their products and systems. These opportunities are not without risk, however. AI raises serious questions about trust, sovereignty, and responsibility to people, property, and society. The European Union issued a white paper, On Artificial Intelligence - A European approach to excellence and trust, outlining the bloc's approach to AI. For safe, secure AI to become a reality, data ownership and confidentiality must be protected. The French government is addressing these challenges with initiatives like AI for Humanity and the dedicated "Great challenge on trustworthly AI" supporting the launch of a very ambitious program, Confiance.ai, with national level major industrial players in the fields of Automotive, Aeronautics, Defense, Manufacturing and Energy.
Digitalisation of Manufacturing
Chief Technology Officer at National Composites Centre UK (NCC)
Enrique has extensive experience in technology and product development. He has held senior manager positions in sectors including aerospace, automotive, railway, and renewables. He has focused on polymer-based products working from the nanoscale to the largest composite structures using a wide variety of manufacturing technologies and with a special emphasis in design for manufacturing.
With previous work ranging from fundamental research all the way to serial production, Enrique is particularly interested in working closely with academia, government and industry to develop capability and technology at the NCC that bridges the so-called "Valley of Death", transforming bright ideas into successful composite products.
The global engineering landscape is shifting: Shorter product development times, faster routes to market and the need for through-life product sustainability for some of the most complex products the world has ever seen, provides us with a unique opportunity. Two methods by which manufacturing is adapting to this opportunity will be discussed.
The Digital Engineering Technology & Innovation (DETI, a collaboration between NCC, CFMS, Digital Catapult, UWE, Bath University and the University of Bristol) brings together leading companies, technology disruptors and universities to push the boundaries of the digitally enabled engineering of the future. DETI is establishing digital domain expertise and core reusable technology (processes, models, tools and infrastructure), and 'Industry Proof of Concepts', where companies will collaborate on projects that address the barriers to digital transformation across the product lifecycle (Design, Manufacturing and In-service). Underpinning these projects is the 'DETI Skills' programme, that will include training and events to inspire the next generation of digital engineers.
In parallel to DETI the National Composites Centre (NCC), through its iCAP Programme, has developed 10 new capabilities that bring manufacturing of composites into the digital age, increasing production rates and quality while improving efficiency and reducing cost.
A contribution to the reconciliation of MBSE methods
R&D Manager at SHERPA ENGINEERING
Philippe is the R&D Manager at Sherpa Engineering and in charge of the development and the industrial deployment of a Model-Based methodology dedicated to cyber-physical systems. With his extensive experience in control system design, digital modeling and system engineering he has strongly contributed to the development and application of a system design and analysis method based on systemic modeling.
MBSE is increasingly being adopted in industries such as automotive and aeronautics. The challenge for any design center today is more in the appropriate choice of the method and tools and their instantiation to their specific issues and needs. This choice is constrained by corporate considerations and by the maturity of the available tools. Some large groups have chosen to develop their own tool-based methodology which is a very consuming process, but the majority of companies must deal with the existing one.
Two engineering methods coexist, that promoted by CESAM and that by Arcadia. The two methods have similarities, particularly in their purpose, but differ in their implementation, each one having its advantages. We are going to show you, on an industrial use-case, how these two methods can be aligned.
The talk presents the modeling of an aircraft electric green taxiing system using the Eclipse Capella comprehensive tool which is based on Arcadia system engineering method. In this work, the modeling method followed the precepts of CESAM framework and used the Papyrus-PhiSystem profile to ensure the link with the simulation models used by the designers.
Dream the future: Systems engineering in 2030
Systems Engineering Technical Director - THALES
Jean-Luc is Director, Engineering and Modeling, in Thales Defense Missions Systems business unit and Technical Directorate. He has been an architect of real-time and near real-time computing and mission systems on civil and mission aircraft and fighters. He is the principal author of the Arcadia method and an active contributor to the definition of methods and tools. He is involved in coaching activities across all Thales business units, in particular on flagship and critical projects.
This talk proposes an example of evolution and adaptation of engineering to new issues, in the near future and beyond. It notably emphasizes some capabilities required to adapt to these issues, and outlines some guidelines for changing engineering practices and tools in the face of the coming challenges.
Keynote - Challenges in the automotive sector for the next decade
President FISITA
Nadine Leclair began her career at Sligos as a research engineer before joining Renault in 1984 as a CAD engineer. Her first experience in bodywork engineering was on the Safrane project in 1989, then on the Mégane 1 project. She was appointed Manager of VP Body-in-white Engineering in 1999, a position she held until 2005, when she became Technical Manager (CVE) for the Mégane Range. She was appointed in 2008 Vice President, Vehicle Engineering product & production engineering functions. She became Senior Vice President, Engineering Project on June 2013. From April 2015 to October 2020 Nadine Leclair has been Senior Vice President, Expert Fellow. She was a member of the Renault Management Committee since 2008.
The automotive sector will be transformed in the next decade as much as it has changed during the last thirty years. Indeed, the concomitant deployment of electric, connected and automonous technologies opens the floor for new vehicles and new types of mobility. Both faces of the automotive industry are impacted: on the one side, emerging technologies are pushed inside the vehicle and on the other side, new usages based on new society aspirations are pulling new needs of mobility (shared, usage-based, …). System thinking is mandatory to understand how the automotive eco system should transform itself to manage its business interaction with other eco systems (digital eco system, energetic eco system, mobility eco system). Based on the building blocks of the FISITA roadmap and her past experience as Expert Fellow for Renault Group, Nadine Leclair will share her vision of the challenges to come in the automotive sector.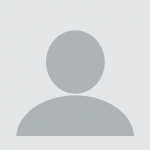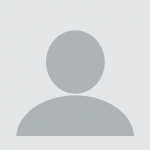 Contributed talks: Requirements Management
A Review of Model-Based and Digital Engineering Research in front of the COVID-19 Challenge
Professor, Executive Director, Systems Engineering Research Center (SERC)
Dinesh Verma received the Ph.D. (1994) and the M.S. (1991) in Industrial and Systems Engineering from Virginia Tech. He served as the Founding Dean of the School of Systems and Enterprises at Stevens Institute of Technology from 2007 through 2016. He currently serves as the Executive Director of the Systems Engineering Research Center (SERC), a US Department of Defense sponsored University Affiliated Research Center (UARC) focused on systems engineering research. During his fifteen years at Stevens he has successfully proposed research and academic programs exceeding $150m in value. Verma served as Scientific Advisor to the Director of the Embedded Systems Institute in Eindhoven, Holland from 2003 through 2008. Prior to this role, he served as Technical Director at Lockheed Martin Undersea Systems, in Manassas, Virginia, in the area of adapted systems and supportability engineering processes, methods and tools for complex system development.
Before joining Lockheed Martin, Verma worked as a Research Scientist at Virginia Tech and managed the University's Systems Engineering Design Laboratory. While at Virginia Tech and afterwards, Verma continues to serve numerous companies in a consulting capacity. He served as an Invited Lecturer from 1995 through 2000 at the University of Exeter, United Kingdom. His professional and research activities emphasize systems engineering and design with a focus on conceptual design evaluation, preliminary design and system architecture, design decision-making, life cycle costing, and supportability engineering. In addition to his publications, Verma has received three patents in the areas of life-cycle costing and fuzzy logic techniques for evaluating design concepts.
Dr. Verma has authored over 100 technical papers, book reviews, technical monographs, and co- authored three textbooks: Maintainability: A Key to Effective Serviceability and Maintenance Management (Wiley, 1995), Economic Decision Analysis (Prentice Hall, 1998), Space Systems Engineering (McGraw Hill, 2009). He was honored with an Honorary Doctorate Degree (Honoris Causa) in Technology and Design from Linnaeus University (Sweden) in January 2007; and with an Honorary Master of Engineering Degree (Honoris Causa) from Stevens Institute of Technology in September 2008.
This talk will provide a landscape view of the Digital Engineering research portfolio within the SERC - of particular reference given our "new normal" during the COVID 19 era. The Systems Engineering Research Center (SERC) is a consortium of 22 universities in the United Stated focused on systems research. It has developed a research strategy with four thematic areas - one of these thematic areas is Systems Engineering and Management Transformation (SEMT). Within the SEMT thematic area, a lot of the specific research tasks have explored various aspects of Digital Engineering - from the level of engineering data and information with rich semantic interoperability, to the enterprise level need for transformation and managing a cultural change from a cadence that has been developed for document centric engineering to a likely cadence more appropriate for digital engineering, where the design journey is captured in computational space.
Managing the Complexity of Innovation - Medical Device Example
Siemens PLM MBSE Evangelist
Tony Komar has been practicing and supporting systems engineering for over 35 years. His career began as a System Engineer supporting the development of engine and flight controls in the early 80's. He led his team supporting FADEC I for CF6 engine control through FAA software certification.His research and development of flight control system based on COTS platforms, led him to work 10 in consulting in the automotive controls domain. Helping customer establish architecture their rapidly growing software control systems. He joined Siemens 17 years ago and has helped customers establish Requirement management and Systems Engineering solutions in variety of industries. In 2011, Tony completed a Master of Engineering in System Engineering from Penn State University and turned a focus toward architecting Siemens solutions. Today he is a key contributor to the development and deployment of Model Based System Engineering products for Siemens Digital Industries Software. He not only is enabling Siemens staff on MBSE tools, but is also working with the next generation of engineers by developing "open" hands on training in electronics and systems engineering though open source products and electronics.
Innovation today requires expanding the traditional boundary of today's products. To meet this new challenge, we cannot rely on existing knowledge, but need to take steps to look at the problem in new ways. Once examining a problem, we need to be able to communicate to a wide audience what has been discovered and then develop bold solutions leveraging new technologies that may be foreign to our organization.
A medical device example will be presented that demonstrates how MBSE can accelerate innovation in this complex ever changing environment. We cannot be limited to traditional means of communication. The presentation will highlight how you can go outside the boundaries of your own organization to solve problems, and then provide a reliable and secure means to develop a solution for tomorrow.
Software and AI-enabled networks: critical systems of the 21st century?
Senior VP Orange Labs Research
Nicolas Demassieux leads the research of Orange. With his team, he drives the vision, strategy and execution of research programs involving 700+ engineers and PhD students in multiple countries. A strong advocate of an integrative research culture, fully digital and human, he is involved in the domains of connectivity, infrastructure virtualization, IoT, Artificial Intelligence, Security and Trust, with application domains such as digital personal life, digital societies (cities, agriculture, transport, health, industry…), digital enterprises and digital emerging countries. Inspired by his humanist vision Nicolas is passionate about ethics, sustainable digital technology, interactions between the digital ecosystems, the society of human beings, and the evolution of our complex physical and biological planet.
Telecommunication Networks have revolutionized all aspects of our everyday life. As highlighted in recent times (COVID-19), digital is no longer an option, but a necessity. The availability of high performance, energy efficient, ubiquitous and affordable networks is a necessary precondition for enabling communication among citizens, open access to information, remote work, access to education, health care and public services. Their strategic role is obviously becoming more and more crucial when considering essential services such as energy, water, gas, transport, health, public safety, etc. As a result of the digital transformation, citizens and the digital economy across all industry sectors, will continue to develop a critical dependency upon telecommunication networks. As a result, the resilience of our networks is becoming crucial. Resilience goes far beyond the robustness of components (hardware and software). Resilience also results from network architectures for fault tolerance or robustness against attacks. Application and service should be designed for maintaining their critical functionalities even over a degraded network. Longer term, resilience depends on the reliability of supply-chains for key components and on the ability to overcome an interruption of service of 3rd party service providers. We need to think about the resilience of complex systems. This addresses internal complex systems such as 5G networks which are composed of multiple layers that are dependent on each other, but also dependencies between systems of different actors such as energy systems, telecommunication systems, transport systems. This presentation overviews the key challenges of software and AI enabled networks from a resilience perspective, illustrates these challenges through on-going research activities inside Orange, and raises open research questions that need to be addressed.
Formal Methods for Safe Autonomous Driving
CLEARSY Founder & R&D Director, FM Evangelist
Formal methods history is paved with industry successes towards the improvement of railway systems safety:
- L14 Paris driverless metro without accident after 20 years of exploitation, now historic line 1, then line 4 in the near future;
- more than 30% worldwide CBTC-based metros embed a formal method;
- formal techniques to prove configuration parameters and system level specification correctness;
- safety computer programmed with formal method for SIL4 sensor-based C&C systems.
Formal methods are adequate to integrate autonomous systems in more open environments like autonomous trains and shuttles. This presentation makes clear how the future autonomous systems could benefit from further formal engineering.
Digital Vehicle Manager, Jaguar Land Rover
J. Matias Fuentes Mattioli is a Mechanical Engineer from Argentina who was able to turn his lifelong passion for cars into a career at the Automotive Industry. He joined Jaguar Land Rover in 2007 and for 7 years built a foundational knowledge of core vehicle development. He then spent time in China developing JLR's operations and gained key insights of automotive trends. Since 2017 he has been developing the company's CAE strategy in UK before going to Stanford University next year to further study the megatrends that are disrupting the industry.
The advent of ACES (Autonomous, Connected, Electrified, Shared) trends in the Automotive Industry has been pushing the last few areas of vehicle development that rely on physical prototypes into the use of virtual (CAE) tools. The preponderance of subjective assessments in areas such as vehicle dynamics has made the transition particularly challenging. This presentation will show how the Road to CAE project at Jaguar Land Rover is tackling these difficulties with three parallel activities. First, a comprehensive analysis of the problems led by industry expert Richard Parry Jones CBE. Second, the development of CAE or Rig-based tools for each area. Third, the study of objective measurements that can replace subjective ones in the virtual world, this time using a novel approach: measure the human as well as the machine.
Energy system evolution challenges
Vice-President Standardization at EDF Group (Electricité de France) and EDF Corporate Fellow, IEC Ambassador
Richard Schomberg is IEC Ambassador for Smart Energy (www.IEC.ch).Recipient of the IEC 2011 Lord Kelvin award, he designed multimillion euros complex systems for critical operations. He has been Professor of System Engineering at Supelec (Paris), Chair of the Intelligrid Strategy Committee (Electric Power Research Institute - recipient of the Chauncey Starr Award 2005). He has been member of the Technology Advisory Board of Southern California Edison, emeritus member of the US DoE Gridwise Architecture Council. He had the responsibility of EDF R&D activities in North America (strategic partnerships with scientific/industrial players), sourcing and transferring innovations to EDF Group in Europe. He is currently in charge of strategy and Smart Energy Standardization activities coordination across EDF.
Energy systems inevitably change and develop over time; the systems of today are the result of many years of incremental development. To be able to live sustainably, we need to drastically reduce our fossil fuel consumption worldwide by improving end-use efficiency, conversion efficiency and by introducing renewable resources. The energy transition requires new systems, new technology, new and expanded networks, new storage systems. Inevitably, these require investments - in equipment, but also in education, knowledge, to teach people how to build and use them.
The energy transition decision-making process involves many players, who consider the legacy systems, evaluate barriers and make trade-offs.
We need to transform our energy systems. Why does this present such a challenge? How large World Energy players like EDF are contributing and leading the transition?
Keynote: How Humans Judge Machines
ANITI Chair University of Toulouse, Manchester, & Harvard - Founder & CEO DATAWHEEL
Hidalgo currently holds a Chair at the Artificial and Natural Intelligence Institute (ANITI) at the University of Toulouse. He is also an Honorary Professor at the University of Manchester and a Visiting Professor at Harvard's School of Engineering and Applied Sciences.
How would you feel about losing your job to a machine? How about a tsunami alert system that fails? Would you react differently to acts of discrimination performed by a machine or a human? How about public surveillance?
Hidalgo's approach compares people's reactions to actions performed by humans and machines. Using data collected in dozens of experiments, it reveals the biases that permeate human machine interactions.
Are there conditions in which we judge machines unfairly? Is our judgment of machines affected by the moral dimensions of a scenario? Is our judgment of machine correlated with demographic factors, such as education or gender?
Hidalgo and colleagues use hard science to take on these pressing technological questions. Using randomized experiments, they create revealing counterfactuals and build statistical models to explain how people judge A.I., and whether we do it fairly or not. Through original research, they bring us one step closer to understanding the ethical consequences of artificial intelligence.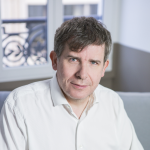 Professor Daniel Krob
Dear Colleagues, Dear Guests,
The 11th edition of the international conference "Complex Systems Design & Management" will take place on December 2020 in Paris. This event was created by the French Center of Excellence on Systems Architecture, Management, Economy & Strategy (CESAMES). CESAMES believes that mastering complexity can only be achieved with a strong and true cooperation between all key stakeholders (academic, industrial and governmental actors). We look very much forward to see you in December!"General Chair, Institute Professor (Ecole Polytechnique - FR),President of CESAMES and INCOSE Fellow