Professor Pao Chuen LUI
Dear All,
It is my pleasure to welcome you again to the third edition of CSD&M Asia, to be held at the National University of Singapore next December 2018. The ambition of the conference is to be THE meeting in Asia to develop systems architecture as an academic discipline and industry practice. This year, the theme of CSDM Asia is "SMART TRANSPORTATION".
Technology has made sharing of information free. This enables the connection between producers of goods and services and consumers with reduction in costs of transaction. The costs of physical movement of people and goods have also gone down significantly over the last two decades. Networks in the cyber world and in the physical world have become ubiquitous and in real-time. The networking between professionals in industry, government and academia has become more compelling each year.
Our conference will not only provide the opportunity of sharing of knowledge and insights about transportation in the air, land and sea but also networking of professionals from different communities. Please join us to keep developing and to help promoting this emerging and exciting field of systems architecture."General Co-Chair of the Conference CSD&M Asia 2018, Adviser, National Research Foundation, Prime Minister's Office - Singapore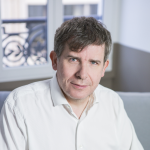 Professor Daniel Krob
Dear Colleagues, Dear Guests,
The second edition of the international conference "Complex Systems Design & Management Asia" (CSD&M Asia) took place with great success in February 2016 at the Singapore University of Technology and Design (SUTD). This event was created by the French Center of Excellence on Systems Architecture, Management, Economy & Strategy (CESAMES) which already organized the now well established CSD&M conference in Europe for more than 8 years.
The core principles that lead to the success of these conferences are also put at the heart of CSD&M Asia, seeking a balance between academia, government and industry partners. Indeed, we believe that mastering complexity can only be achieved with a strong and true cooperation between all key stakeholders.
We are therefore happy to renew this collaboration with Singapore, a leading country in the world of complex systems architecture & engineering. Thanks in particular to Professor Pao Chuen LUI and all our collaborating partners. We look very much forward to the participation of the Asia-Pacific systems community to this upcoming third edition of CSD&M Asia."General Co-Chair of the Conference CSD&M Asia 2018, Institute Professor (Ecole Polytechnique - FR), President of CESAMES and INCOSE Fellow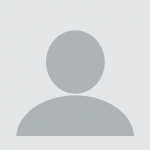 Modelling Safe and Secure Cooperative Intelligent Transport Systems
Singapore University of Technology and Design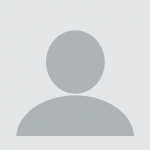 Modeling Operations of a Custom Hiring Center Using Agent Based Modeling and Discrete Event Simulation
John Deere India Pvt Ltd.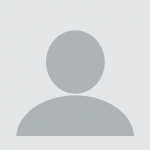 A Net-based Formal Framework for Causal Loop Diagrams
HASLab INESCTEC & University of Minho, Portugal - National Institute of Informatics, Japan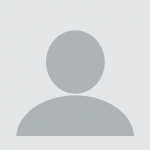 Modelling the Efficacy of Assurance Strategies for Better Integration, Interoperability and Information Assurance in Family-of-System-of-Systems Portfolios
UNSW-Canberra - UNSW-Canberra@ADFA - Royal Australian Air Force - Department of Defence, Australia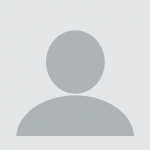 Journey Estimation with Smartcard Data for Land Use Planning
Urban Redevelopment Authority, Singapore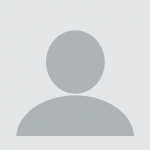 Detection of Teamwork Behavior as Meaningful Exploration of Tradespace during Project Design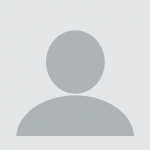 Leveraging Data Analytics in Systems Engineering – Towards A Quantum Leap in Railway Reliability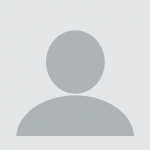 SMACOF Hierarchical Clustering to Manage Complex Design Problems with the Design Structure Matrix
University of New South Wales,Canberra, Australia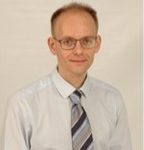 Applications of contiguous area cartograms
Assistant Professor for Mathematics, Computer Science and Statistics, Yale-NUS College (US, Singapore)
Dr Michael Gastner is Assistant Professor for Mathematics, Computer Science and Statistics at Yale-NUS College in Singapore. He received his PhD in Physics from the University of Michigan.
He was postdoctoral fellow at the Santa Fe Institute, the Computer Science Department of the University of New Mexico and the University of Oldenburg's Institute for Chemistry and Biology of the Marine Environment.
After a Junior Research Fellowship at the Mathematics Department at Imperial College London and a lectureship in Engineering Mathematics at the University of Bristol, he spent two years at the Hungarian Academy of Sciences in Budapest before moving to Singapore.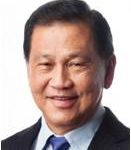 Chairman, Changi Airport Group (Singapore)
Liew Mun Leong has spent 22 years in the public service developing Singapore's Changi Airport, military airports and establishments. He was involved with the construction of Changi Airport from the beginning in 1975. He was appointed as the President of International Organisation for Standardisation (ISO) in the late 1990s.
In the private sector, he has another 26 years of experience leading 10 public listed companies investing and developing real estates in Asia, Middle East, UK and Europe. In 2000, he was the founding Group President & CEO of CapitaLand Limited, a public listed real estate company, which under his watch till 2012, has become one of the largest real estate group in Asia.
He currently chairs the Changi Airport Group responsible for the operation and development of Changi Airport and Surbana Jurong Group, a large consultancy group in urban and infrastructure development. Mr Liew sits on the boards of Singapore Exchange, Singapore China Foundation and the Chinese Development Assistance Council. He also chairs the Board of Temasek Foundation Nurtures CLG Ltd and the Management Advisory Board of NUS Business School.
In 2013, Mr Liew was appointed as Pro Bono Provost's Chair Professor (Practice) in NUS Business School and Faculty of Engineering. In 2017, he was appointed as Pro Bono Provost's Chair Professor (Practice) in the Lee Kuan Yew School of Public Policy. He is also the Rector of NUS Ridge View Residential College.
For his exceptional contributions to Singapore, Mr Liew was awarded the Meritorious Service Medal by the President of Singapore in 2011. In 2016, Mr Liew was conferred France's National Order of the Legion of Honour (Ordre national de la Légion d'honneur), with the rank of Knight.
Mr Liew is a registered professional civil engineer. He has written four books, titled Building People: Sunday Emails from a CEO, volumes 1 - 3 and Building People Volume 4 : Sunday Emails from a Chairman.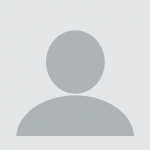 System Engineering of Mega Projects in Singapore
Advisor, National Research Foundation, Prime Minister's Office (Singapore)

How to take advantage of complexity?
President, IRT SystemX (France)
Before co-founding Cosmo Tech Michel was Chief Scientist and Vice President for Strategic Intelligence and Innovation at Veolia Environment. He is a former Full Professor of Computer Science at École Normale Supérieure in Lyon, former Chair of Complex Systems Modeling and Senior Scientist at the École des Hautes Etudes en Sciences Sociales in Paris, and former External Professor at the Santa Fe Institute in New Mexico. He is an Eisenhower Fellow.
In 2018, Michel Morvan has also become President of IRT SystemX - the Institute for Technological Research SystemX which is in charge of Boosting Digital Transformation in France.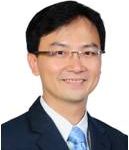 Systems Thinking in Public Transportation
President, Land Transport Authority (Singapore)
Mr Ngien Hoon Ping assumed the role of Chief Executive of LTA, Singapore's Land Transport Authority from November 2016. Mr Ngien also sits on the Board of the Urban Redevelopment Authority.
Before joining LTA, Mr Ngien served as Deputy Secretary (Performance) in the Ministry of Finance. Prior to this, Mr Ngien served for more than 15 years in the fields of maintenance, engineering, logistics and operations.
He served as a member of the Institute of Technical Education (ITE)'s Board of Governors (2009 to 2013) and as a Board member of the Singapore Examinations and Assessment Board (SEAB) (2012 to 2016). He also served as a member in the Boards of ST Logistics Pte Ltd, ST Electronics (Info-Software Systems) Pte Ltd and ST Aerospace Supplies Pte Ltd.
Mr Ngien holds a Bachelor in Engineering in Electronics and Electrical Engineering from the Victoria University of Manchester, United Kingdom. He also holds a Master of Science in Industrial and Systems Engineering from the National University of Singapore. He attended executive Programmes at INSEAD and IMD. Mr Ngien was conferred the Public Administration Medal (Silver) (Military) in 2007. He was awarded the Public Administration Medal (Silver) in 2015. He is married with 3 children.

Beyond the Shinkansen System - A Challenge of Japan to Realize Innovative Transportation Infrastructure
Executive Advisor for Institute of System Design and Management, Keio University (Japan)
In 1968, Yoshiaki Ohkami obtained Ph. D (Dr. Engineering) from Tokyo Institute of Technology in Control Systems Engineering, and joined National Aerospace Laboratory of Japan as research engineer on spacecraft attitude control and large space systems (1968-1992).
During the period of 1972-1974, he worked at UCLA as visiting researcher and NASA International Fellow for Marshal Space Flight Center, in 1985-1986 Deputy Director for Space Station Program Office at Science and Technology Agency for Phase-B study of the International Space Station Program. He was invited to Tokyo Institute of Technology to establish a new graduate school of Space Mechanical Systems and served as a professor in 1992-1999, and was invited by National Space Development Agency (now JAXA) to manage the overall R& D activities of the Tsukuba Research Center from 1999 to 2006.
In 2000, he was invited as a full professor of graduate school of Keio University to augment the higher education programs in system design engineering, and now he is the Dean of Graduate School of Systems Design and Management, Keio University. He took the initiatives in establishing this new graduate school that started in April, 2008.
Major fields of research includes but not limited to are the Strategic Systems Engineering, Dynamics and Control of Large Mechanical Systems, Field and Space Robotics, and Distributed Control with Computer Networking. He is a member of the IEEE, American Institute for Aeronautics and Astronautics, The Japan Society of Mechanical Engineers, The Japan Society for Aeronautical and Space Sciences and The Robotics Society of Japan. He is awarded Academic Prizes from JSME SICE, and John Breakwell Memorial Lecture from IAF Astrodynamics Committee.
Since 2002, he is a member of the INCOSE, and has contributed to establishment of the INCOSE Japan Chapter (IJC) to be the first President of the IJC. He served as Chair of the APCOSE 2008 and 2013 held in Yokohama.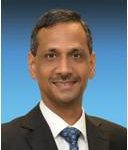 President, Electronics, ST Engineering (Singapore)
Mr Ravinder Singh is the President of Electronics, ST Engineering. Appointed to this role on 1 January 2017, he leads the development of technologies and solutions for connected, secure and sustainable cities. He oversees businesses across Mobility, Satellite Systems and Communications, Public Safety and Security, Internet of Things, Defence and Cybersecurity.
Ravinder also assumed the role of the President, Defence Business on 1 July 2017, and oversees the Defence products, services and solutions for the Group.
With over 30 years of technology and defence experience, Ravinder has held various management and leadership positions. Previously, he was the President of ST Engineering's Land Systems sector. Under his leadership, the Land Systems sector saw the development of innovative solutions for its customers in the defence and specialty vehicles segments, and advanced the growth of its international defence business.
In his earlier career, Ravinder served as the Chief of Army, Singapore Armed Forces and the Deputy Secretary (Technology), Ministry of Defence, Singapore. During his career in the Singapore Armed Forces, he was awarded the SAF Overseas Training Award (Academic) and was conferred the Public Administration Medal (Military), Silver and Gold.
Ravinder sits on the boards of the Agency for Science, Technology and Research (A*STAR), National Environment Agency Board and the Singapore Indian Development Association. He also serves on various committees. He is a member of the Services and Digital Economy Technology Roadmap Steering Committee, Infocomm Media Development Authority; the Committee on Autonomous Road Transport for Singapore, Ministry of Transport, and the Council of the Board for the Teaching and Testing of South Asian Languages, Ministry of Education.
Ravinder holds a Bachelor of Arts in Engineering Science (First Class Honours) and a Master of Arts in Engineering Science from the University of Oxford. He was awarded the Singapore Armed Forces Postgraduate Scholarship and graduated from the Massachusetts Institute of Technology with a Master of Science in management. He attended the Advanced Management programme in Wharton Business School.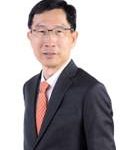 Chief Executive, DSTA (Singapore)
Mr Tan Peng Yam assumed the role of Chief Executive of the Defence Science and Technology Agency (DSTA), Singapore, on 1 January 2011.
Upon graduating with a Bachelor degree in Electrical Engineering from the University of Tasmania in Australia as a Colombo Plan scholar, Mr Tan started his career in the then Defence Science Organisation in 1983 before going on to assume responsibilities in Singapore's Ministry of Defence (MINDEF) and DSTA as Deputy Director of R&D, Head of Defence Technology Office (United States) and Deputy Chief Executive (Technology). Before taking the helm in DSTA, he served as Deputy Chief Executive (Operations) and led the management of acquisition projects for MINDEF.
Mr Tan is a board member of the Government Technology Agency and the Land Transport Authority and a member of the Temasek Polytechnic Board of Governors, Temasek Laboratories at Nanyang Technological University and the Temasek Defence Systems Institute Management Boards.
Mr Tan was conferred the ASEAN Federation of Engineering Organisations (AFEO) Honorary Fellowship in November 2013. He has also received the Public Administration Medal (Bronze) in 1997, the Public Administration Medal (Silver) in 2005, the Commendation Medal (Military) in 2007 and the Public Administration Medal (Gold) in 2012.